How to Keep Your Sex Life Healthy?
Author

Tanako Takanawa

Published

October 12, 2020

Word count

541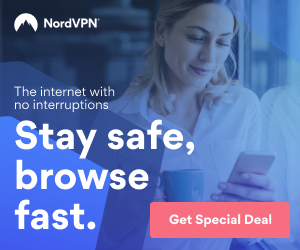 Sex should be exciting no matter how long you have been married. As a matter of fact, your bond with your partner should get stronger as time goes by. You should be able to get more satisfaction from your married life as you get to know more about each other's preferences, habits, likes, and dislikes. In this article, we are going to talk about ingredients that can help you build and maintain a better sex life with the one you are going to spend your life with.
If you want to keep things exciting and fun in your bedroom, you can try out many methods. Given below are some of them.
Good Communication
In a marital relationship, open communication is of paramount importance. Therefore, you may want to talk with each other on a regular basis. Although talking about superficial things offers a lot of fun, you have to dig deeper to strengthen the intimacy with your partner.
So, what you need to do is share your feelings and thoughts with each other on a regular basis. This intimacy should be a continuous process. In fact, true intimacy can be established through regular communication only.
Share your Desires and Expectations
You should have open talks with your partner and share your desires and expectations. You have to be honest about what you want to share with them. Remember: you don't have to be critical of your loved one. All you need to do is let them know what you want in the bedroom so you can get the most out of these precious moments.
You should discuss your expectations about lovemaking. There should be no false expectations as they can weaken the bond of love between you and your partner. If your partner is unable to meet your expectations, you may want to be tactful and sensitive while communicating this.
During a long-term relationship, sex should become a rich experience. Regardless of how many times you do it with your partner, both of you should be satisfied.
Make a Plan
Today, life is busy and hectic. Therefore, you may want to have a plan to make love with your partner. For some people, setting a schedule can be undesirable. However, it all depends upon the way you look at it.
It is better that you set the mood to get the most out of the time you spend with your partner. If you want to get the most of your time with your partner at night, it is better that you begin with foreplay first. In other words, having a plan is a great idea if you want to improve your sex life.
Initiate More Often
If you think your spouse is responsible for a successful relationship, you need to think again. In fact, you both are responsible for having an intimate relationship with each other. You should hold hands to demonstrate affection for each other.
As a matter of fact, women need to feel connected to build the desire to make love. So, you may want to have a schedule to go on a date and try new things.
So, if you want to make your sex life healthier, we suggest that you follow the tips given in this article.
Backed by Science and Trusted by Men Worldwide =====> male.kingofadventure.com We've been improving sex lives since 2009 with over 300 thousand satisfied customers. Our potent formula is backed by clinical studies and widely considered to be one of the most trusted male enhancement products available. male.kingofadventure.com
Article source:
https://articlebiz.com
This article has been viewed 1,738 times.
Rate article
This article has a 5 rating with 1 vote.
Article comments
There are no posted comments.