10 Reasons Why You Need Online Wedding Biography
Author

David Voyager

Published

May 3, 2020

Word count

758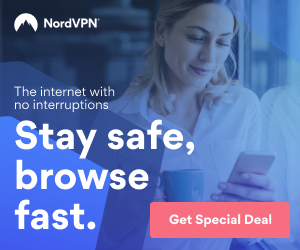 Wedding website is a digital tool that includes all of the important details related to the wedding that your guests need to know about.
Each wedding website is totally unique as they are customised to reflect you and your partner and you can personalise according to your requirements and preferences. It can be accessed from all internet devices, from your desktop to your mobile phone.
So, let's take a look at 10 reasons why we truly believe they should be non-negotiable for every bride!
Accessible. Everywhere. Everytime.
Access your elegant wedding website & online invitation from your electronic device anytime, everywhere you are.
Our platform will serve you and your guests 24x7 (with 99.9% zero downtime).
Save You Time and Money.
If you think traditional way of invitation is better than online invitation, here are several things that will make you reconsider that statement:
► You need to explore and find the best printing store that can fulfill your requirements
with best quality but also best price (For sure it is a time, money, and energy
consuming).
► You have to go back and forth to that printing store if you have an update or changes.
► You have to deliver each invitation to your guest's addresses.
► With Wedbio.com, you can easily inform your update or changes, and deliver your
invitation is as easy as snapping fingers, and plus you will easily interact with your
guest from wherever you are.
Eco-Friendly.
Besides printing a card cost you time and money, it also cost you an environment. According to ecology.com in 2011, nearly 4 billion trees worldwide are cut down each year for paper, representing about 35 percent of all harvested trees. So, by using Wedbio.com you already help to save our Earth.
An Everlasting Memento.
After the big day has been and gone, your bouquet has wilted and the confetti has been swept from the floor, but your wedding website is there in Wedbio.com to stay forever.
Get Responses Immediately and Plan for Specific Number of Guests.
Our online invitation flow come with RSVP form that easily be used by your guest to fill in their information if they will attend the event or not.
You can visit your dashboard anytime and see how many guests has responded and will attend your event (both for Holy Matrimony and Wedding Reception). We serve this information to help you manage your headcount guests.
Important Details and Updates.
You are not sure yet about your design or content of your invitation? Don't worry, you still can update those information lately. Just inform us your changes, and it will be updated accordingly.
Your Guests Will Never Forget Your Big Day.
Worried that your busy person-guests will miss your big day?
We provide a solution – Event Reminder feature – that will save your big day in their calendar (Google, Apple, or Outlook) and automatically reminds them a few hours before event.
You Don't Have Time to Deal with 200+ Calls from 200+ Guests Trying to Figure Out Directions.
The last thing you, your parents, or your maid of honor has time to deal with is an endlessly ringing cellphone from friends and relatives asking to clarify the location one more time. Wedbio.com provide a button that will open google map application and automatically show venue(s) on the map, your guests can also find the routes to your venue(s) easily.
Personalize Your Wedding Website with Your Own Choice of Theme and Color.
Decide what is best for you and your partner, choose your pre-wed images to be shown, background, font, text-color, tab-icon, sections you want to show, animations, etc.
Stay Organised.
There's no denying the fact that wedding planning is a hard work, from setting your wedding budget to creating your guest list and all of the back and forth communication with your suppliers. It can start to feel a little overwhelming trying to keep track of everything you need to do.
Here's where a wedding website can be an absolute Godsend to keep you feeling sane and your processes streamlined. Sure, wedding websites look beautiful, but what they are really designed for is organisation!
► The ability to send out your save-the-dates and invitations digitally.
► Tracking your RSVP's online to confirm your guest numbers.
► Countdowns to the big day.
► Workflow to trace how many guests that attend your event.
► Collect e-money online (red envelope / hong bao).
A wedding website can save you precious hours that you would otherwise be spending on posting invitations or following up RSVPs.
So, what are you waiting for?
https://wedbio.com is a wedding website that specializes in Elegant Wedding Website Design, Invitations, Online RSVP, Guests List, Event Reminder, Reporting, e-Wallet, and more.
Article source:
https://articlebiz.com
This article has been viewed 1,627 times.
Article comments
There are no posted comments.