Teaching Kids to Unplug – A Parenting Battle Worth Fighting
Author

Julia Bennett

Published

May 21, 2020

Word count

888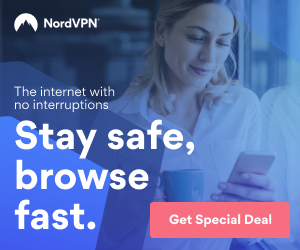 The nature of blogging is that we often write and post about issues that we're tackling in our daily lives – or hot button topics that get us really revved up. Here's one that's happening in our home and gets me rowdy!
I once posted Missy Keenan's 10 Tips: Help Kids Strike A Better Balance With Tech on a Facebook page. My household features my tech-loving fiance and his young teenage sons and we're always looking for ways to balance tech time with real, human connection.
In non-flowery language this means: teenagers + freedom + video games + pew pew pew + phones = countless hours of staring at screens syncopated with cranky chaos and fights. Oh, those boys. They're wonderful. And when they're tired, and we're tired, we all just need someone to turn off those screens for us, shelve the protests, and send us all to our bedrooms for an early bedtime.
This non-stop tech time that the kiddos crave is generally unworkable (read: exhausting) in our lives for so many reasons, and from what it sounds like, many of yours too. According to the American Academy of Pediatrics, kids spend an average 7 hours a day on entertainment media such as TV, computers, and phones, which is slightly horrifying when you really think about the weekly tally on that one – an average of around 50 hours a week! I'm guessing many of you might be doing a mental tally to figure out how far below that total your kids might be to feel better about it. We did too – and you know what? It's right. Ack.
I've first-hand watched a request to turn off the TV or to put down a phone after hours of use dissolve into an hours-long protest and tears, conflict that is supported by studies that show statistically significant positive associations between behavioral problems and media time. I've also seen the heavy impacts that late-night TV and video games have on healthy sleep patterns (theirs, and in turn, ours). There are late nights that the boys are both exhausted and wide awake, and hoping for just a bit more time on the Playstation. This is unsurprising given that late-night TV, screen, and phone time is associated with decreased physical activity, increased physiological and mental arousal, and possible inhibition of the appropriate brain patterns and chemicals for effective sleeping.
The bottom line is, this battle of technology is a losing proposition for everyone if parents/stepparents/guardians don't hold the line. And it's really not a technology demon to battle; this generation is being raised seamlessly with technology and media that most of us didn't have growing up, and it shows no signs of stopping. This is actually a parenting issue.
As a friend and I discussed this topic, we quickly turned to parenting styles and frustrations on how to parent and set structures for children based on their particular personalities and needs. Should we be doing what our parents did, do something else, or do helicopter parenting, free-range parenting, tiger parenting, attachment parenting, to name a few? How do we allow them freedom and time to relax with passive activities (TV, video games), and take those activities away when needed without harming them mentally or ruining their lives? Really, how do we not break our kids?
The good news and bad news is… I don't have any official answer for you, since my parenting handbook got lost in the mail like all of yours did, too. What I can tell you is that the science says that kids need time to connect with each other, their parents, and their world to develop key social skills and instill a sense of curiosity and interest in their lives.
The Ten Tips provided some great starting points to alter the relationships that kids have with technology, and they come just one week before International Screen Free Week this year, a celebration where families put away digital entertainment and spend time together.
In our home, currently we're moving away from technology-heavy activities and trending toward things that bring us face-to-face. We put in a table that is far enough away from the TV that the TV isn't visible from it – an incompatible behavior trick we learned from What Shamu Taught Me About A Happy Marriage. We eat dinner there, we do homework there, we have fun, and eat our latest snack experiments there.
We created phone-free zones, and created video game "relaxation" time limits that they're able to use however they see fit. Micromanaging is the pits for everyone. And we make sure that physical activities like sports, karate classes, and 4-person living room dance parties take precedence over screen time.
It doesn't stop all the fights. But I suppose, if they're not arguing with you and complaining at you sometimes, you're probably not doing it right. After all, we generally want to raise independent, capable, thinking human beings who can go live their lives well.
So I'd urge that the battle of the tech is a battle worth fighting. It's our job to make sure their brains and bodies have the best chance possible during these key developmental stages. And that means unplugging while also learning how to connect.
Julia Bennett is the founder of J.B. Strategic Communications, a communications consulting firm based in Southern California. When she's not also writing and creating for sites like The Parent Circle, she commits brazen acts of cooking, and is grateful for those who eat her frequent attempts. She holds a B.A. in journalism from Northeastern University and health-related degrees from Georgetown University.
Article source:
https://articlebiz.com
This article has been viewed 1,666 times.
Rate article
This article has a 5 rating with 1 vote.
Article comments
There are no posted comments.