A Guide to Choosing Bridal Bouquets
Author

Edmund Brunetti

Published

September 7, 2020

Word count

511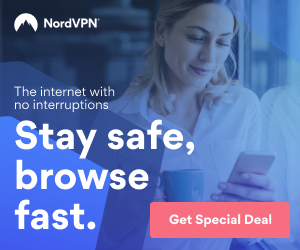 The bouquet for a bride is an accessory that is hopefully purchased only once in an entire lifetime. This accessory is delicate and made specifically with the bride in mind, which makes it a special piece in any wedding. In fact, entire weddings have been planned based on the floral design of the bridal bouquet. However, if you don't know much about flowers, it can become a difficult task to choose your bouquet design and colours.
You don't have to wing it – instead, take a look at this guide on how to choose a stunning bridal bouquet for your wedding day.
Get Your Dress First
Before looking into what flowers, you want to carry, it's a good idea to have a dress already picked out. When arriving at a wedding florist on the Sunshine Coast for a consultation, bring along a picture of the dress you've chosen.
Your bouquet will be dependent on the details of your dress as well as its shape and style in order to better complement it. Wedding bouquets should be designed so that it is in balance with the dress and does not detract from its look.
Pay Attention to Shape & Size
The bouquet will need to be designed with balance in mind, which means some things may not work depending on your wedding dress. For example, if the skirt on the dress is a feature detail you may want to avoid a trailing bouquet.
It should also be narrower than the width of your waist so that it does not hide waist. In short, the bouquet should now drown out or muddle any of the details on your gown.
Find Seasonal Flowers
Not every flower is in season throughout the year, so you should also account for what may or may not be available around the date of your wedding. Some flower variations can be extremely expensive during certain times of the year while others may be completely unavailable.
When choosing flowers, speak with your florist about the date your wedding is scheduled and what your options will be around that time.
Coordinate Dress & Bouquet Colours
Colour is one of the most important parts of designing wedding bouquets, even if you may consider white a simple colour. As many already know, there are several different kinds of white that can vary dramatically.
Your wedding florist on the Sunshine Coast can work with the colours of your dress and recommend the right blooms to go with it. If the dress has been altered or is being custom-made, consider asking the dressmaker for a piece of material that can be used as wrapping for your bouquet if you want to tie the entire piece together.
The bridal bouquet that you rock on your big day should be one you remember for the rest of your life. To make sure your wedding bouquet looks fantastic, choose your dress first and focus on coordinating colours, finding balance between your bouquet and the dress design, and look into flowers available at the time of your wedding.
This article has been viewed 1,389 times.
Article comments
There are no posted comments.