Successful People's Habits. What Gurus teach us. 160 Tips
Author

Lisa Core

Published

September 30, 2020

Word count

877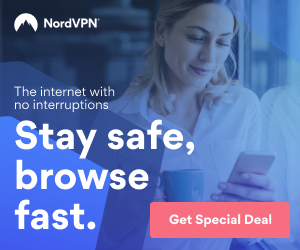 Good habits help people achieve success.
Many gurus and some successful people try to teach us those good habits.
I collected 160 tips and divided them into seven categories.
This short guide makes you know what you would do to be a successful person. It teaches you simple but effective habits. Perhaps you already know them, but it is always better to keep them in mind.
I think that each of these tips does not need so many explanations, what they mean is obvious, simple, and intuitive to everyone.
CONTENTS
Mind and Body Health
Thoughts
Planning
Knowing/Learning
Working
Social Life
Moral life
MIND AND BODY HEALTH
Take care of yourself

Put your body and mind first

Rising early

Personal care

Wake up and exercise

Start the day with a good sweat

Eat breakfast

Move your body

Take several walks a day

Walk while talking on the phone

Walk in the park

Get out of the office

Give your eyes a rest

Give yourself time to relax

Go to bed early

Do whatever it takes to get quality sleep

Manage stress through extreme sports

Work out for a strong body, which holds up a strong mind

Start the day with meditation

Empty your brain

Feed your mind

Silence

Control emotions

Remove fear

Create a sense of calm

Let music influence your mood

Give yourself time to relax

Proactively manage decision fatigue

Be conscious of your health

Listen more and talk less

Unplug without a device
THOUGHTS
Focus on positivity

Positive attitude

Believe that one amazing thing will happen every day

Remind yourself that the future is not a solution to the present

Tell the future you what to do

Let go of the past

Learn to forgive

Clarity of your desires, goals, and vision

Visualize

Concentration

Be self-critical

Say motivational mantra

Develop mindsets

Have good intuition and instincts

Engage in self-development daily

Build confidence in your abilities

Know your limits

Pay attention to details

Think like a customer

Ignoring conformity

Believe that time is money
PLANNING
Use Sundays to plan out your week

Protect your Sunday nights

Organization

Set goals

Keep a 'to-be' list

Use a checklist

Have a primary goal

Set high goals and never reduce them

Always come back to the plan

Own your schedule

Ask yourself if it will matter in a day, week, month or year

Spend time alone in the morning to set priorities for the day

Deprioritize opportunities which don't fit with your goals

Write down little tasks in the morning to clear your head

Plan the minutes of your day

Create the ideal daily routine

Pick three things to do each day

Start the day off early and quiet...and write

Start the day with a small, meaningful win

Focusing on your tasks and discipline, avoid wasting time

Put in extra effort to stay organized
KNOWING / LEARNING
Listen and learn

Constant education and innovation

Being a lifelong learner every day

Avoid television

Avoid gambling

Be a reader

Reserve an hour at the start of the day to read

Read everyday

Read a lot, but not for pleasure

Read something for pleasure

Get inspired by reading something inspiring

Read about your industry and beyond

Keep up on what's going on outside of yourself and your company

Keep an idea journal

Do what successful people do first thing in the morning

Talk about ideas
WORKING
Take action

Be action-oriented

Be results-driven

Get the ball rolling early

Take risks

Take calculated risks

Save your focus work

Actively remove distractions

Follow your habits always

Focus on yourself and your goals

Start a single task

Get competence in your key areas

Look to different industries to develop your own unique business concepts

Invert the traditional working hierarchy

Do the boring stuff uncommonly well

Do what you're good at and passionate about

Always do your best work

Tackle your hardest daily or weekly task first

Keep up your momentum

Embrace failure and try again every time

Make the most of your commute

Avoid meetings and don't allow briefings

Only check communications a couple of times a day

Never leave any emails unread

Wait before sending important emails

Know when to stop working

Don't retire
SOCIAL LIFE
Be people-oriented

Connect with others

Communicate constantly

Networking

Share information

Share ideas

Surround yourself with positive people

Surround yourself with individuals who are better than you

See the potential in others

Give the credit to others

Want others to succeed

Ask "How can I help?"

Provide value to others

Compliment

Smile and talk to strangers

Always make someone feel better, not worse

Keep a sense of humor

Having an accountability partner is extremely helpful
MORAL LIFE
Show gratitude

Truly love life

Dream big

Be proactive, not reactive

Accept responsibility

Be self-disciplined

Tune out distractions

Avoid procrastination

Don't waste time

Be honest with others

Be honest with yourself

Be resilient

Never give up

Treating failure like gold

Making sacrifices

Exercising consistently

Check your pride

Keep some balance in your life

Never do promises which you can't fulfill

Adapt to what the present holds

Understand the power of no

Embrace change and new ideas

Don't spend too much time worrying about what other people are doing

Have multiple incomes

Don't spend more than you earn

Give Back
I'm a blogger that works online at home. This is the reason why I created a blog to help people to find a legit way to make money online working seriously.
You can visit my site: www.wammol.com
Contact me: lisacore.editor@gmail.com
Article source:
https://articlebiz.com
This article has been viewed 1,414 times.
Article comments
There are no posted comments.