Understanding If Paintless Dent Repair Could Work for You
Author

Tony Martins

Published

November 23, 2020

Word count

530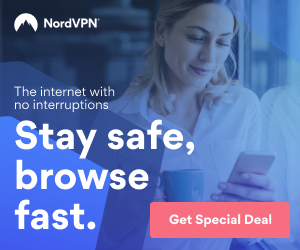 If your vehicle has sustained a dent (large or small), it is possible that paintless dent repair could be a viable option for repair. Traditionally, fixing dents was a time-consuming, costly process that involved days of work at your local body shop. With paintless dent repair this process has been drastically reduced in both cost and time requirements. While paintless dent repair can't fix every single dent successfully, it is effective in the vast majority of cases. This repair process is a great candidate for dent and dings alike, especially for cars damaged during hailstorms. The best part is this repair won't break the bank and, in most cases, can be completed in just a few short hours!
When It's Not
As was aforementioned, there are times when paintless dent repair cannot be used due to the type of damage sustained. Typically, your vehicle will not be a good candidate for this type of repair when the underlying metal has been torn, when sharp edges are embedded in the dent, when the dent has caused the paint to flake away or become scratched, when the location of the dent is close to the edge of the panel, or when the same area has been damaged and repaired previously.
When PDR Can Save The Day
Dents that have not resulted in paint damage are the best candidates for paintless dent repair. This process completely avoids the use of fillers, sanding, and painting, meaning your car can get back on the road faster for half of the price. Paintless dent repair is also a winner because there is no need to try and match the repair to the rest of the vehicle, which can often be difficult to do as older paint may be lighter due to fading. Furthermore, you maintain greater equity in your car as your car still boasts of the original manufacturer's paint job. Not to mention, since there is none of the traditional repair requirements, it is less likely you will have future issue with the repair.
The concept of paintless dent repair is simple, yet innovative. Once the body person determines that your dent is a good candidate for PDR, he or she will find the least invasive way to get to the affected area. Typically, this will be via a window or behind interior panels or trim that can be removed for access.
The body person will use tools designed specially for removing dents via PDR and ever so carefully begin on the outside and work towards the center of the dent. During this meticulous process, the dent will be eased out and the metal will return to its original form. When PDR is completed correctly, the dent will be fully removed without damaging the paint in the slightest. As a matter of fact, the paint should look in the same condition it did prior to the dent occurring.
If your vehicle has collected dings and dents, now is the time to address the issue before it creates more problems. With a simple, cost-effective process like painless dent repair, what are you waiting for? Allow the experts to restore your car today!
I am Tony Martins, founder of Rallye Coach Works, an auto body shop located in Englewood, Colorado. Consequently, the articles I produce are related to auto body shop and repair. I founded RCW out of my desire to provide top quality and independent auto body repairs and customizations, which customers can trust. For more information about me or the auto body shop I own and operate, visit https://rallyecoachworks.com/denver-auto-body/ or https://rallyecoachworks.com
Article source:
https://articlebiz.com
This article has been viewed 1,406 times.
Article comments
There are no posted comments.