Simple DIY Tips to Get Your RV Rubber Roof Repair Done in a Breeze!
Author

Michael Lazar

Published

February 7, 2023

Word count

488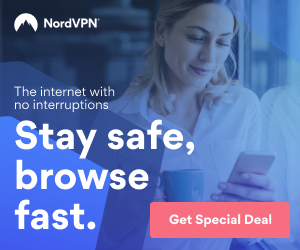 Are you the proud owner of an RV? If so, you know that your RV rubber roof is an important part of your vehicle. Over time, however, your RV roof can become worn and even cracked, leaving you with a leaky roof. Fortunately, there are simple DIY tips to get your RV rubber roof repair done in a breeze! With the right supplies, a little bit of time and some know-how, you can easily repair your RV roof and be back on the road in no time. Keep reading to learn some of the best tips and tricks to get your RV rubber roof repair done quickly and efficiently.
Why is RV rubber roof repair important?
RV rubber roofs are some of the most durable rubber roofing systems available. If your RV roof is in good shape, then it can easily last for up to 20 years. However, even rubber roofs can wear out over time, especially if you drive your RV on rough roads. Cracks in your rubber roof may lead to leaks and voids, which can damage your RV and result in costly repairs. If you want to keep your RV roof in great shape, you'll need to have it inspected and repaired when necessary.
Preparing Your Roof for a Repair
Before starting any repair, you'll want an RV rubber roof repair kit, supplies to clean your roof and a shaded area to do the repairs. To prepare for repair, you'll need to check for any cracks or holes in your rubber roof first. If you notice any cracks or holes, you will want to fix them as soon as possible to prevent further damage by patching them. Next, you will want to clean your roof. You can use a broom or pressure washer to clean your roof, but be careful and gentle to avoid damaging any of the rubber.
DIY Steps to Repairing the RV Rubber Roof
Now that your roof is ready for repair, it's time to get started on the actual repair work. Using a quality sealant -- the best ones don't require primer and can just be painted on -- apply thick coats to the rubber roof area using even strokes. Allow ample drying time before you inspect your roof again to ensure that the sealant has even coverage. You can apply additional coats as needed. Once the roof has been properly sealed, it will be protected from UV rays, heat and cold elements for years to come.
Conclusion
Repairing your RV rubber roof is a straightforward process. Before you get started, ensure that there are not large cracks or holes that require patching. In most cases, a well maintained RV roof will only require sealant every five to ten years. Taking the time to inspect your RV's roof annually can help you avoid costly repair bills or water damage, and can keep you on the road longer.
This article has been viewed 421 times.
Rate article
This article has a 5 rating with 1 vote.
Article comments
There are no posted comments.