7 Signs Your Car Tire Is About To Burst
Author

David Shaba

Published

December 30, 2021

Word count

489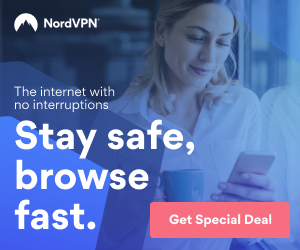 Imagine being stranded in the middle of nowhere because of a flat tire. Just thinking about it is stressful, so you must pay attention to the health of your tires to avoid being in this situation.
In addition, a good tire significantly improves your car's braking performance; hence it's recommended to check your tires' pressure frequently or at least once a month.
Here's a list of signs you should look at when checking your tire's pressure and call a tire repair service immediately, in case you find any.
 Falling air pressure

It's an alarming sign if your tire is losing air pressure. It may be due to a small leak coming in contact with a sharp object on the road. You can get it patched or replaced.
 Low tire tread

The tread on the tire is the rubber surface that should be as firm as a rock. But with time, the tread on your tire can deteriorate, which means you'll need fresh rubber. An easy way to check the state of your tire's tread is through a penny test.
 Uneven tread wear

Often the tread on a tire wears off at different rates. Some parts look fine, while others may look worn out, which is essentially uneven tire wear. Uneven tire wear is usually an outcome of misaligned wheels, improperly inflated tires, and faulty suspension parts.
 Odd noise or vibrations

You should be concerned if strange noises and vibrations are coming from your tire even on smooth roads.
The cause may be incorrect wheel alignment or an improperly inflated tire, so it's best to take your car to a mechanic before these odd vibrations snowball into a larger problem.
 Bubbles on the side

If you see bubbles forming on the sides and threads of your tire, it's time to get a new one.
These bubbles might be a result of production defects or air seeping into its internal layers. And once that happens, there's no option other than tire replacement.
 Cracked rubber

Cracked rubber of your tire calls for a new tire since it's an indicator of rubber having worn out to the point that it's beyond repair.
 Old tires

A wrench kit on a tire.
If you've used a tire for a long time, it's going to wear out one day. Vehicle manufacturers say that a tire lasts a maximum of 6 years, while tire manufacturers recommended changing tires after every ten years.
We are a leading towing service company in San Diego County with experience of over 15 years. We offer premium quality roadside assistance, including battery replacements, fuel delivery Escondido, jump-starting, tire repair service, and more for every vehicle.
Our highly skilled technicians provide 24/7 tire repair service Escondido and can get you back on the road in no time.
Contact us to learn more about our tire repair service in Escondido.
https://acexpedite-towing.com/
I am the owner of towing company called All cities expedite towing
All Cities Expedite Towing has been serving and earning the trust for many years now. Being a reputable towing, recovery, and roadside assistance service company in San Diego County
https://acexpedite-towing.com/
Article source:
https://articlebiz.com
This article has been viewed 1,205 times.
Article comments
There are no posted comments.