Why Are Catalytic Converters Being Stolen?
Author

Geoffey O

Published

January 4, 2022

Word count

810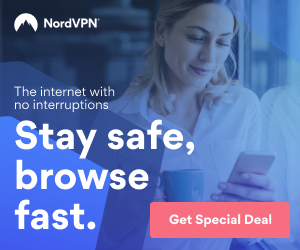 Why Are Catalytic Converters Being Stolen?
A Catalytic converters is a key component of a car's emissions system, reducing the amount of harmful pollution going out the tailpipe.
Catalytic converters first appeared on vehicles in the United States in 1975. They help transform hydrocarbons, carbon monoxide, and nitrogen oxides (all the bad stuff) into water vapor and carbon dioxide, (the stuff we can live with).
In a catalytic converter, the catalyst (in the form of platinum, palladium and rhodium) is coated onto a ceramic honeycomb that is housed in a muffler-like package attached to the exhaust pipe.
Where is the catalytic converter located?
The catalytic converter is located on the underside of your car, in the exhaust system between the exhaust manifold and muffler.
How Are catalytic converter being Stolen?
Thieves generally steal catalytic converters by sliding underneath a vehicle and sawing it with a powerful hand-held power saw that's capable of cutting metal at a very high speed, the whole operation can take under a minute.
Vehicle repair shops that used to see 2-3 of these thefts per month have reported an increase of this thefts to as many as 5-10 thefts per day within the last year or so.
How to tell your catalytic converter has been stolen
When a catalytic converter has been removed, your car or truck will make a loud roaring sound that will get louder as you push the gas pedal.
Depending on your vehicle, you may have check engine light turn on. Most newer vehicles are equipped with an engine control unit, also known as an ECM, that monitors various sensors in your engine.
You can have a look under your vehicle and if your catalytic converter is missing, you will likely be able to see that somebody has cut a chunk out of your exhaust system.
What should I do when my converter is stolen?
Step 2: Contact the local authorities/Police
If you find your catalytic converter has been stolen, its highly recommended to contact your local authorities/Police immediately so they can start an investigation by checking cameras nearby and work to see if they can help catch the person or group responsible for the theft. Additionally, a police report may be essential for you to get re-imbursed by insurance coverage.
Step 2: Contact Your Insurance Company
Depending on your vehicle insurance, your car insurance may cover your catalytic converter replacement. If you have comprehensive coverage on your vehicle, then you're typically covered against catalytic converter theft.
Step 3: Visit a Mechanic
Most cars will require an aftermarket Catalytic Converter to be welded to your vehicle exhaust pipes.
The average cost of a catalytic converter replacement is between $500 and can be as high as $2500 including parts and labor. Prices will greatly vary depending on year, make and model of your vehicle.
It usually takes from one to two hours for a typical catalytic converter replacement.
While your new catalytic converter is being installed, you can ask your mechanic to add an anti-theft device to prevent future thefts.
Can you drive without a catalytic converter?
Most vehicles can be physically driven without a catalytic converter without any damage to your vehicle but it may be illegal to drive your vehicle without a catalytic converter in your state and your vehicle will most likely to fail and emissions test during inspection.
How to prevent catalytic converter theft
Park in Well lit area.
Its always a good idea to park your vehicle in well-lit areas when possible. If you have a personal garage, keep your car in the garage with the door closed when the vehicle is not in use.
Vibration triggered device
Some newer vehicles have a security settings that trigger the alarm when it senses vibrations. The sawing of your catalytic converter will be enough to set off these alarms. An after market alarm can also be installed on most vehicles at an affordable price.
Etch your license plate number on your catalytic converter
This will make your catalytic converter identifiable to law enforcement. The idea is that a thief who sees the etching moves on to an easier target. Police in some communities have joined with local vehicle repair shops to sponsor etching events. You can contact your local mechanics and find out if they offer this service.
Video surveillance around your garage or driveway
Having a Video surveillance around your garage or driveway is also useful if you have the budget for it. Most thieves would automatically leave when they see a camera.
"Metal cage/Steel shield"
A steel shield that fits over the catalytic converter, requiring time and extra tools to remove.
Cages made of rebar or other high-strength steel that's difficult to cut.
Stainless steel cables welded from the catalytic converter to the car's frame.
Having the converter welded in place also makes it more difficult to remove
This article has been viewed 1,121 times.
Rate article
This article has a 4 rating with 28 votes.
Article comments
There are no posted comments.