Importance Of Installing Bull Bars In 4×4 Vehicles
Author

Sarah Williams

Published

March 9, 2021

Word count

602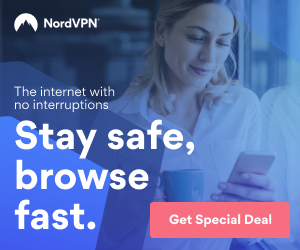 The majority of people might get into an accident and can endanger their life knowingly or unknowingly. There is a need for adopting the safest practices and that's true with time, safest techniques are the result of many years of research through trial & error!! Moreover, the road is quite dangerous for trucks or 4×4 Vehicles and that's why a small accident can lead to cost your entire life. That's Why safety should not be avoided at any cost!! One of the best safety creations out of all trail errors is 4X4 BULL BARS!!
Do You want to keep your 4X4 vehicle in a healthy state? If yes then, your truck must have equipped with all necessary tools & safety measures. Subsequently, all the parts will be up and run properly. All the 4X4 Vehicle Owners should install add-ons that further give you protection against any collision and therefore, install 4X4 Bull Bars.
What Are Bull Bars In 4×4 Vehicles?
Bull Bars are fitted right in front of any vehicle for strong structure and they will act as the first line of defence in any case of accident or collision. Moreover, they are especially, the makeup of durable steel or aluminium tubes!! They are introduced in the market in different sizes, forms & shapes for providing flexibility to the buyer.
Importance of Bull Bars in 4X4 Vehicles
Is 4X4 Bull Bars worth it? What's the purpose of Bull Bar in Vehicles? How They Protect our vehicles or majorly Trucks while collision? Thinking all the above questions in your mind? Don't worry!! Let's Discuss the Importance of Bull Bars in 4X4 Vehicles mention below-
Serve as Shield to Front Area of the 4X4 Vehicle
The collision creates kinetic energy but if you have bull bars then they will act as in all possible strength in all the directions, side impacts, direct impacts & pull/shear from winching operations.
The role of the mounting system is designed to help in making the addition of an integral cross member on the chassis. Plus, it also loads over both frame rails. The best part is that due to cutting-edge technologies, manufactures have the ability to customize bull bars!! Thus, customize it as per your vehicle's security system and it also syncs with airbags for offering a safer driver. Another plastic moulded bull bar is made from polyethylene serves as the biggest spring for deflecting the force in reaction to collision occur!! Thus, despite sticking another object or vehicle, it's still drivable. Isn't it so an amazing Feature?
Aesthetic Appeal-
Bull Bars are remarkable as aesthetic accessories that offer the vehicle "Unique Style & Character"!! They have all features such as quality design, fine finish, and craftsmanship. However, you must have for your 4X4 or Truck Vehicles. Adding this wonderful safety technique will surely fuel-up safety levels. Plus, also its inherent road capabilities.
These Add-ons will surely protect your Trucks from any wear & tear or Collision.
Undoubtedly, the repair is possible if your 4X4 or truck met an accident but their efficiency can never be restored as original!! In Case, replacing them is the best option!! Even though you can find lots of SECOND-HAND RECYCLE REPLACEMENT PARTS in the market, but if you want back the same efficiency and reliability. Make sure to choose a professional Auto Part dealer for getting the parts specifically designed for your truck's application.
Thus, 4X4 or Truck Bull Bars is the best option for the protection of your vehicle and it makes your vehicle more attractive!! Don't get hesitate in installing Bull Bars in your 4X4 vehicle.
Sarah is an experienced blogger, article writer and e-book writer who provides clients from around the globe with unique, top-quality articles and eBooks for their websites. Currently working with www.qldautoparts.com.au as a Content Marketing Expert. She is also an expert in website optimization to make your site stand out!
Article source:
https://articlebiz.com
This article has been viewed 1,500 times.
Article comments
There are no posted comments.