Simple Way to Fix Your Broken Marriage Relationship
Author

Shahrulnizam Tahir

Published

December 17, 2020

Word count

680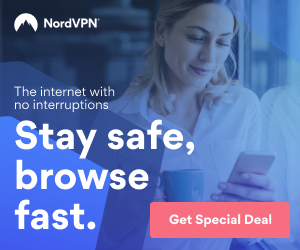 Marriage is one of the couple's dreams when they have a serious relationship back then. It's such a pity when both of them break up for just a few things that they are arguing especially for a young married partner. They should know that marriage is not a gamble, or even not a 'try and error' thing, but rather for having a long lasting loving relationship that binds them until the end of life.
What should you do if you are having a big fight and nearly break up soon? How can you protect your marriage? If this has happened to you, what to do first is, you need to calm down, be cool and just admit that is a mistake even if the fault is not on your shoulder. It will help to release high pressure between both of you so that you can have a harmony sit with your partner to talk about the cause of the problem further.
It's really helpful to you as an initial step to fix your broken relationship because normally fighting partners will not agree to have some sweet talk with each other until they have calmed down. Now, your married partner has agreed to meet you. So, what is your next move? Bring your partner to your first dating place or your honeymoon place.
This will bring your sweet memory back with your partner. Environment has some positive aura to affect your conversation with your later. Try to wear the same clothes, set up your dinner place or anything you do in your first honeymoon or in your first dating place. Your partner may not remember it, but their body nerves will remember the feeling and make them feel comfortable even more.
When you are having conversation, you need to be a lead and also a listener. What does that mean? You will ask your partner about their feelings on every sweet memory that they have with you. Make them remember back. If they ask you a question back, try to re-asking anything to your partner back and tell them you are willing to listen to every word from your partner.
Even if some words are hard to you, you are willing to fix it to be better in the future. Just remember that whoever controls the conversation, will then control the outcome. And one thing to do, you need to ask questions all the time so that you will be more caring to your partner to fix your broken relationship.
Have you ever heard of any married person who has never argued anything in their life with their married partner? Of course not. I bet even your loving parents also will have some fighting each other in their life. We are not living in the fantasy world. So, let your married partner tell you all his or her emotional feelings to you until their heart feels easy even more.
And asked them at the end, what are things that your partner really wants from your married relationship. They will tell you everything that they want. At this time, just listen carefully word by word what they tell you. And boom! The final piece, the trick, to complete the puzzle and persuade them to stay loving with you. Use their words back to them.
Ask them if you are willing to slowly but steadily change toward what they want, does your partner will stay with you? Make them confidently say yes, not just to you, but to themselves that both of you are willing to start again. Try this suggestion and see the result yourself, it may not work for some others but it will eventually work to fix your broken relationship.
You do not care about your partner if you do not love them. And you do not hate and feel hurt with someone if you do not love them. Why does someone have to bother with something if it will not catch their heart, right? That is the sign your partner still loves you. Go get them back.
Looking for a copywriter? Shahrulnizam Tahir is a professional copywriter that can do many types of copywriting projects such as sales page writing, email writing, article writing, content writing, blog writing and social ads writing. You can get in touch with him via LinkedIn (https://www.linkedin.com/in/shahrulwriters/).
Article source:
https://articlebiz.com
This article has been viewed 1,968 times.
Article comments
There are no posted comments.