TOP 5 ASPIRING AUTHORS
Reference & Education → Writing & Speaking
Author

Olivia James

Published

January 11, 2022

Word count

976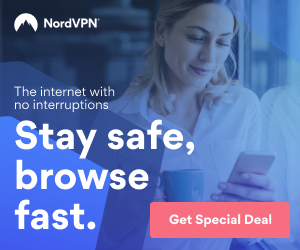 Becoming a writer is not an easy task. It doesn't always pay the bills, and there is a lot more to having a successful book than just writing a masterpiece. The way you market and advertise your book may be the make or break for its success. Even great writers get discouraged if they see their book not performing well. Yet, even in such times, to pursue writing is a brave act, and those who do must be supported in any and every way possible.
There have been many up-and-coming writers that are making their mark on the world. So we've taken it upon us to make a list of the top five aspiring authors of the 21st century. After a rigorous screening process, we selected the list of writers. The list may have some surprises and some familiar names that you may know but not precisely for writing.
Muhammad Raza (M.R. Fahmi)
Clients Comment: Muhammad Raza, or better known by his pen name, M. R. Fahmi, is a successful Financial Analyst and Management Consultant with a graduate degree in business management and commerce. He is an avid admirer of Rumi. M. R. Fahmi began writing from the age of 19, stepping into the light with his debut novel, 'The Hidden Sufferers,' published in 2021.
M. R. Fahmi was born in a middle-class family. He has a loving family with a beautiful wife and three amazing children. M. R. Fahmi is the most decorated employee of his company. He is an individual with utmost respect and love. His trait for being blatantly honest had taught him multitude of lessons and garnered him people on the other side of the bridge, as well.
M. R. Fahmi has traveled most of his life and spent some of his most memorable days in Eastern and Southern Africa. He is currently living a quiet and peaceful life in the oasis city of the Middle East..
Matthew Quirk
Matthew Quirk is another writer that caught our attention. A Harvard College graduate, Matthew majored in history and literature. He spent five years with The Atlantic as a reporter covering crimes, terrorist prosecutions, as well as international mafias. His book "Hour of the Assassin" made it to New York Times Best Sellers.
His other books, The Night Agent, Cold Barrel Zero, The Directive, Dead Man Switch, and The 500, have received applause from many renowned critics. So much so that he was the winner of Thriller and Strand Critics Awards and was nominated for an Edgar award, which the Mystery Writers of America give out each year. In addition, his books have been translated into multiple languages.
Ben Macintyre
Benedict Richard Pierce Macintyre was born in 1963. He is a British writer who has also worked under the capacity of a historian and a columnist for The Times newspaper. He has written multiple books in his time as a writer. Some of his famous works include Adam Worth, The Napoleon of Crime, and Agent Zigzag. His forte is considered to be fiction. He's still an active writer with his latest book Agent Sonya: Moscow's Most Daring Wartime Spy is a biography of Ursula Kuczynski, a Soviet agent. His book was featured on BBC Radio 4.
If you like James Bond and Mission Impossible, then he's the guy for you.
Carol Shaben
Age has no meaning when it comes to writing. It takes courage to start your writing journey, and none so accurately fits that description as Carol Shaben. Carol Shaben used to have a corporate career before she shifted to pursue a career in storytelling. Her books focus on stories of individuals who showcase courage, bravery, conviction, and heroism. Into the Abyss, her first book, received widespread acclaim and became a national bestseller in Canada.
Her recent book, The Marriott Cell, co-written with renowned writer Mohamed Fahmy, focuses on freedom of speech and freedom of press. This book is essential especially considering recent times and the rise of "Fake News" Her experience as a journalist allows her to delve deep into the lives of her characters. This experience helps her create real, relatable characters that give us hope and belief that the world can be a better place. All her books are aimed with the intention of elevating humanity.
Hillary Clinton
Well, we are nearing the end of our list. We kept this one as a bit of surprise. It almost seems there isn't anything Hilary Clinton cannot do. The first-ever presidential nominee of a major party in 2016, Hillary Rodham Clinton, is a woman with a plan. She was Secretary of State for President Obama and the First Lady when her husband Bill Clinton became the president of the United States in 1993.
After serving the public for nearly four decades, it is safe to say Hillary has specific insights into the political world that not many politicians or journalists would have. Having the experience of helping run the nation first hand means that Hillary has tons of experiences that she shares in the books she writes. After her loss in the 2016 election, she wrote a book, "What Happened," giving insights into the campaign, the Democratic Party, and the opposition. Her insights haven't stopped coming in, as, in 2021, she came out with her book State of Terror, which critiques the government's inability to govern and the incompetence at the top. If you want to understand the USA's political landscape better, then her books are the best way to go about it.
In the age of piracy, it is disheartening for authors to see their hard work be accessed without their due share. However, supporting our writers is a societal responsibility. Storytelling is essential. Stories change minds and people. If we support such great writers, we pave the way for future generations to aspire and change the world through their storytelling.
Olivia James is a professional writer and speaker in Texas. A writer who believes in research and to create master piece of content for readers.
Article source:
https://articlebiz.com
This article has been viewed 830 times.
Article comments
There are no posted comments.