5 Easy Ways To Improve Your Business Writing
Reference & Education → Writing & Speaking
Author

Alexander Belsey

Published

March 24, 2022

Word count

759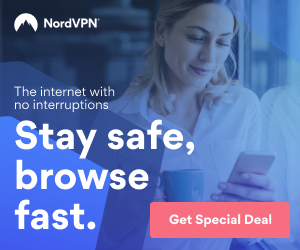 Writing is a powerful business tool and skill. It allows you to convey your business' value in a concise, impactful, and memorable way. It communicates to clients what you have to offer — especially above your competitors — winning more work and increasing revenue in the process.
More importantly, good writing attracts the clients and customers who would truly benefit from what you have to offer, allowing you to provide genuine value.
But writing is a challenge. The majority of us are equipped to write something down — but that doesn't mean it will be clear, persuasive, or effective. Good writing takes skill, practise, and a keen understanding of your audience.
The good news is writing can be improved. In business, it is important not to overlook this powerful and beneficial tool you have at your disposal, and to continually hone and improve it.
Below are five simple but effective ways to improve your business writing today. Although it takes time and practise, starting with these key points will mean you're already well on your way.
Plan Your Writing
When aiming for powerful and persuasive writing, there is an important first step that many overlook. It is to plan your writing in advance.
This doesn't simply mean allocating the necessary time for the task, it means taking the time to plan and structure the writing itself. Note down the key points you need to cover and then play with the order to see what would be most effective. Add additional points to these overall notes as well as examples or case studies.
Before starting work, get clear on exactly what you want your writing to achieve. Perhaps it is to simplify something complex, or to convey the value of something, persuade people to take action, or other overlapping intentions.
Clarifying the goal of the writing in your head first means that you can always return to your original intention — checking whether your writing is contributing to it and achieving it as you go.
Having a structure or plan in place before beginning will also mean you can return to it every time you get distracted or stuck. This can be a highly effective way to ensure that all your key points are covered and that you never become overwhelmed.
Read More
One of the most famous tips for better writing is to simply read more. Identify writers and materials that are aligned with your own business and goals, and read them voraciously. It is not necessary to emulate their specific styles, but it can be very helpful to make a note of what it is that you feel makes their writing successful.
Perhaps it is highly readable or engaging. Perhaps it is formal but still approachable and always informative. Approach reading as your 'practise' for writing. The best writers read widely, and you may notice improvements to your own writing very quickly.
Hire An Expert & Learn From Them
An unexpected way to improve your writing is to hire a professional writer. Through seeing how they approach writing tasks, as well as their style and the points they emphasise, you will be able to learn from them as a good example.
You may choose to outsource all of your most important writing tasks to a professional who can write effectively and persuasively. Many businesses are discovering the benefits of hiring bid writers, for example.
But even hiring a professional to do the bulk of the work can improve your own writing dramatically by seeing examples of how it is done.
Simplify!
It can be very tempting to overcomplicate your message when writing. This is especially true for those who are less confident in persuasive and effective writing. The key is to keep things simple. Simplify your message — and your sentences — wherever possible.
It can feel counterintuitive at first, but simple writing is far more likely to sound authoritative and confident.
It can also be helpful to make your main point early in your argument or paragraph, and use the rest of the paragraph to support it. This is the opposite of some writing, which builds to its main point, but studies have shown this is often harder to follow.
Know Your Audience
A powerful way to instantly improve the effectiveness of your writing is to truly know your audience. A formal tone will work better for some readers, whereas an informal tone is more likely to engage others, for example.
Visualise your ideal customer — or someone you believe would benefit from what you offer — and write with them in mind.
This article has been viewed 912 times.
Article comments
There are no posted comments.