Get Married like Harry Potter Themed Wedding
Author

Gary Pope

Published

June 1, 2022

Word count

785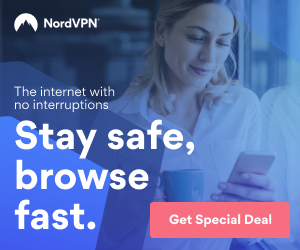 Are you getting married? Are you not getting married but you still want to know a bunch of "Harry Potter" wedding ideas? Because, you are a "Harry Potter" fan?
Well you've come to the right place.
Hey guys, I am going to be giving you Best Harry Potter Themed wedding ideas, because I'm getting married.
I love "Harry Potter," and I have so many ideas that I'm going to use in my wedding, so I thought, why not share them with you guys?
Deep Details of Harry Potter Themed Wedding ideas
For getting the harry potter themed wedding you have to chose your place for decorating. Without well flexible places you will not cover up your Harry potter Themed Wedding . So, choose your venue correctly. I have brack-down all of the places I hacked for perfect looking and arranging.
If you don't want to take the hassle of arranging & decorating a venue. Then I have a great suggestion for you.
Gary PoPe is the Best Harry Potter Wedding Photographer, He has all the decoration ideas and Photography skills to hold your Big Day memories in frame.
Now i am going to share some Harry Potter Wedding ideas for getting a Harry Potter Themed Wedding:
Get Married in a Castle:
Even better if it's in England or Scotland. so you can basically get married at Hogwarts. Incorporate Harry's letters if your venue has a fireplace. Listen, you gotta have floating candles inside or outside, or just use string lights if candles are too expensive.
Theme each table to a Hogwarts house. Theme and number them off of "Harry Potter" book chapters. And make sure to have a chocolate frog waiting for them at their place setting.
There's room for lots of spooky decor, especially candles and pumpkins. Get custom banners of you and your partner's Hogwarts houses and put your initials on themed and put them on either side of your sweetheart table.
Get Married in a library:
A Raven claw's dream.Have four long tables at your reception, if you're having a sit-down dinner. So that it looks just like the Great Hall.
Incorporate "Harry Potter" pages as a centerpiece, on your tables, or to hold petals for your grand exit. You can even make chocolate frog cards of you and your partner.
Get married in a big old tent:
Just like Bill and Fleur. Make framed wizard posters of your wedding party to decorate, it'll look so cool.
You can also decorate with cauldrons and luggage, and potion bottles. Have an owl post slot for your wedding cards, and finally, give your guests chocolate as wedding favors to keep those Demeanors away.
Mirror of Erased wedding arch. Carry your rings in a Golden Snitch so that it opens at the close of your single life. You're a married bitch now.
Having a Marauder's Map-inspired wedding invitation.Have your guests sign a Marauder's Map for your guestbook, or have your guests write a favorite memory of you and put it in a vial.
Have a Daily Prophet-inspired wedding invitation. Have your bar themed like The Leaky Cauldron, with signature potions, AKA your signature drinks. You gotta have Felix Felicis, it's your lucky day, and of course, butterbeer. Come on, you got to have butter beer.
Instead of raising glasses during the toast, have everyone raise a wand. Tricks, yeah. 'cause it's your special day, we do not need any negative vibes, any negative feelings, it's only happy, good thoughts and vibes.
Get little "Harry Potter" details sewn into your wedding dress, and if you're a Raven claw, wear Raven claw's diadem.
Some Common thing you have to look forward
Getting perfect Harry Potter Themed wedding you have to check some common issus. By unchecking this issus your theme will not be accurate and photography will not touch your emotion. So be aware of this Common Mis-take.
Have your guests dress up in "Harry Potter Wedding dress"-themed wizard attire.
Have your bridesmaid dresses represent the four Hogwarts houses, with their flowers too, of course.
Tips: "Harry Potter" book page flowers, or use "Harry Potter" book page flowers in your corsage.
Have your bridesmaids carry different horcruxes, or Deathly Hallows wreaths down the aisle instead of bouquets, why not?
Sort your guests into tables for your reception. Or, have winged keys help them find their seats instead of a seating chart.
Have a badass "Harry Potter" wedding cake.
Write your vows in a book that says "I solemnly swear."
At last Secret Tips is "Harry Potter" socks.
You know Dobby would love them.
Have a "Harry Potter"-inspired welcome sign. ♪ Welcome all of you to my wedding ♪
And yeah, I think that's it.
This article has been viewed 607 times.
Article comments
There are no posted comments.