Link Swapping Is Unnatural
Computers & Technology → RSS / Link Popularity
Author

John Jantsch

Published

January 26, 2006

Word count

717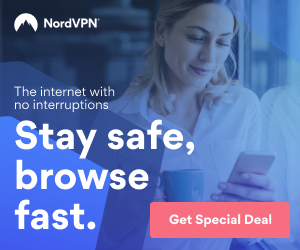 While there are lots of little things that add up to getting a web site to rank high for search terms, high quality, keyword rich content and incoming links are the two most important variables.
Every search engine has a page of some sort that allows you to submit your website to be indexed, but using them is probably a waste of time.
Google, Yahoo, MSN, AOL and Ask Jeeves all prefer to find website by following links. This strategy theoretically gives a site more credibility. The more relevant sites that link to a site, the more importance the search engines assign to the site.
The best way to get your site noticed is by acquiring high quality links. (Don't misinterpret that above statement to mean get and swap links from anywhere you can – below are some proven ways to acquire links that won't be seen by the search engines as link spam.)
In fact, most of the search engines look down on the most commonly accepted linking strategy, the practice of link swapping as little more than link spam.
One-way links to your web site are where it's at.
For today I want to focus on proven low-cost, high impact ways to build one-way links to your website. These are not secret, magic bullets – they are strategies that you must practice on a consistent basis to build natural links to your site.
Press Release
Another way to generate some inbound links is to submit a press release about your site to PRWeb. This site distributes press releases to major news outlets and syndicates it's feed to thousands of websites. http://www.PRWeb.com
Forums
Many forums allow you to register, add a relevant comment or thread and sign your comment with a website. Again, another way to generate a link. Some forums are so popular that search engines visit them often and can find your link in a new post.
Here are couple places to find forums
http://www.itch.com
http://forumhaven.com
Online Articles
Writing and distributing articles to online article directories is another very good way to create links to your site. These aren't always particularly high quality links but they can provide volume.
Here's a list of some the most popular article directories.
http://www.ideamarketers.com/
http://thewhir.com/find/articlecentral/
http://goarticles.com/
http://ezinearticles.com/add_url.html
http://amazines.com
http://www.articlecity.com/
http://bpubs.com/
http://businessknowhow.com/
http://www.certificate.net/wwio/ideas.shtml
http://www.promotionworld.com/
http://promotenewz.com/
Blog Comments
Posting relevant comments on blogs is another way to create inbound links. I hope you know that I'm not talking about posting just for links. Adding commentary where you can is a great online networking strategy and can have the added benefit of creating links if done properly. (Media outlets are great for this.)
One of the best places to find blogs that are talking about your keywords is at a blog directory called Technorati - http://www.technorati.com
Testimonials
Sending testimonials to other website owners endorsing a product, book or service can be a great way to pick up a one way link. Many site owners love to post testimonials right there on the home page – prime real estate!
Create a free tool
Another great way to create a flood of inbound links is to create a free tool that other think is worth linking to.
Buy Links
There are lots of link brokers out there waiting to sell you a link from a high ranking site. These may have value but I like to look for well established, relevant newsletters that sell ads AND archive past issues on their website. If you can find a newsletter like this you can purchase an ad, get the value from advertising in the newsletter and then benefit from the link in the website archive.
Some newsletter directories:
HEzine-Universe.com - http://www.ezine-universe.com
Zinos.com - http://www.zinos.com
BestEzines.com - http://www.bestezines.com
The E-ZineZ Search Engine - http://www.e-zinez.com/
InfoBotTTH - http://www.infobot.net/
Echelon's Newsletter Exchange - http://www.bizx.com/newsletter.html
The Directory of Ezines from Lifestyles Publishing - http://www.lifestylespub.com/
John Jantsch is a marketing coach, author and creator of the Duct Tape Marketing System. You can get more information about the Duct Tape System and download your free copy of "How To Grow Your Small Business Like Crazy by visiting http://www.ducttapemarketing.com
Article source:
https://articlebiz.com
This article has been viewed 2,270 times.
Article comments
There are no posted comments.