Simple RSS Tricks
Computers & Technology → RSS / Link Popularity
Author

John Jantsch

Published

May 8, 2007

Word count

729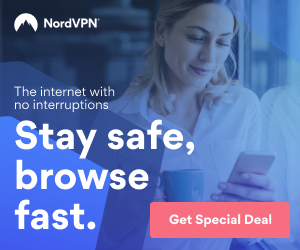 By now you've heard of the whole RSS thing and maybe you've even started using it in various ways to subscribe to blogs or offer your blog's content to others. Today I would like to take you on a little ride to show you how, without really knowing much of anything about RSS and how it works, you can do some very powerful and useful things to add, filter and republish content.
Tracking mentions of a certain product
Search technorati.com and other blog search engines for mentions
Tag each mention with del.icio.us book mark using a tag like DTMbook
Grab the feed that del.icio.us automatically produces.
Just for fun, take feed to Feedburner and burn the feed
Set-up and republish the feed using Feedburner's Buzz Boost Option
Take code to any web and display dynamic real-time update (some CSS styling can help here)
Sit back and look cool - see the feed displayed in the right sidebar here
You can also do this via email alerts by setting Google or Yahoo News alerts for specific search terms.
If you've ever wanted to easily publish a schedule of upcoming event, deadlines or even birthdays as a dynamic list rather than a calendar style page here's an RSS trick for you to use. (This can be done on a public or private page)
Create a free Google Calendar account and slug in all the dates on the calendar (Any shareable calendar will do)
Google automatically creates an RSS feed for your calendar - take this URL and create free Feedburner account
Optimize the feed using the Event Feed option from Feedburner
Publish the feed using Feedburner's BuzzBoost option - lots of options for display
Paste the code Feedburner produces for you on the page you would like your list to show
Using this formula produces a dynamically changing list of events that will run from first up to last, automatically drop events that have passed, and automatically bring in future events per your settings. Now, anyone with access to a web browser and your Google Calendar account can update and edit your events list.
I use this for my upcoming speaking events. Bonus - you can easily set this up so others can subscribe to this events list too.
Delivering Personalized Information via RSS
Just when you thought you were getting the hang of using RSS as a research tool, someone comes along and tells you that it's not enough.
Now it's become ultra easy to use RSS technology to create individual feeds of information and supply them to your best clients. You know they want to figure this RSS thing out but just can't seem to get around to it. So, do it for them.
Here's what I would suggest. Go to www.mysyndicaat.com and create personalized, search specific, RSS feeds, mash them together and deliver customized information to your clients on a daily basis. The current trendy name for this is a newsradar
Syndicaat allows you to easily mash multiple feeds together creating one very focused and personalized feed. (Yahoo Pipes does this as well, but my results with it have been spotty)
So, let's say you have a client that produces tents for active outdoor types. You can search very specific terms and phrases in Google News, Yahoo News, Bloglines, Technorati, Google Blogs, Outdoor Forums, and anything else that produces an RSS feed and mash all the content about your client, their competitors, the industry, specific keywords and phrases, you name in, into one digestible, personalized newsfeed that changes daily. (Don't tell your client how easy this is, just do it and bill them for it - they'll thank you.)
Talk about a great way to get a competitive edge. It's like creating personalized publications for each client or each marketing segment you serve. What if you did this for your prospects as a way to show them what you could do? You can make all this content public or create private password protected feeds. You can also republish the RSS feed and data on any web page on your site using simple javascript or even Feedburner's Buzz Boost and then put it in your client's private page on your website. So now they come to your website for their industry news everyday - you got to like the sound of that.
John Jantsch is a veteran marketing coach, award winning blogger and author of Duct Tape Marketing: The World's Most Practical Small Business Marketing Guide. You can find more information by visiting http://www.ducttapemarketing.com .
Article source:
https://articlebiz.com
This article has been viewed 1,191 times.
Article comments
There are no posted comments.