What You Should Know When Breeding Leopard Geckos
Author

Noel Patterson

Published

October 16, 2010

Word count

564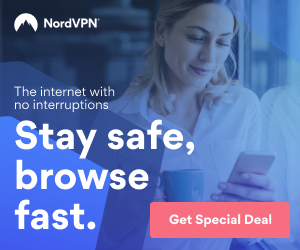 What You Should Know When Breeding Leopard Geckos
Among the various lizards in captivity, the leopard gecko varieties are some of the easiest specie to breed. Breeding can bring about a change in the outward appearance of leopard geckos. As they are greatly admired for their gorgeous and unique patterns, breeding them can create more unique and breathtaking specimens.
When breeding leopard geckos, make sure that both male and female are already sexually matured. Distinguishing the sex of leopard geckos is quite easy. Just turn the animal over and check its underside. If it has two pronounced hemipenal bulges behind the vent on its tail side, then you've got yourself a male leopard gecko. Look just above the vent between its hind legs and you will note pre-anal pores in a V shape. Females, on the other hand, have no hemipenal bulges and have pre-anal pits instead of enlarged pores. Just be very careful when a fat leopard gecko because you may just have an obese female that appears to have bulges but in reality are just fats.
A leopard gecko must be healthy and be a full grown adult of the right age before you can breed it. For males, it should weigh at least 45 grams and should be 8 month old on the minimum. Females, on the other hand, should weigh at least 50 grams and should be at least a year old.
Breeding leopard geckos is quite easy. You just put the pair you want to breed in a cage or enclosure. They can mate right away or you could wait as it sometimes could take awhile. It would be a good idea to leave them together for a couple of days. If they have not mated during this time, separate them and try again a few days later.
When mating, the male leopard gecko is usually aggressive towards the female. He usually shakes the tips of its tail rapidly in back and forth motion. The male also usually bites the female and it will look like they're fighting. This is quite a common behavior among leopard geckos. If the female is not receptive to mating, she usually bites the male back.
A suitable container on which the female can lay its eggs must be provided by a breeder. This container could be a humid hide fitted out with the right amount of moist bed-a-beast. The female usually lays its first clutch of eggs within four weeks after a successful mating. A clutch is usually comprised of two eggs. A female leopard gecko can lay in a two to four week intervals, which amounts to about eight clutches a year.
After the eggs are laid by a female leopard gecko, the eggs must then be placed in an incubator. Astonishingly, the temperature at which the eggs are incubated in affect not only the vividness of their color patterns but also the sex of these leopard gecko babies. If the eggs are incubated at a lower temperature or around 80 degrees, the sex of the babies will be female. Male babies, on the other hand, result when the eggs are incubated at a higher temperature, say, around 90 degrees. Choosing the midline of this temperature range at 85 degrees, expect a mix of both sexes when the eggs hatch.
Noel Patterson is a leopard gecko expert. For more information on breeding leopard geckos, visit http://theleopardgeckoguide.com.
This article has been viewed 1,502 times.
Article comments
There are no posted comments.