Determining the best dog leads
Author

James Harding

Published

June 7, 2011

Word count

560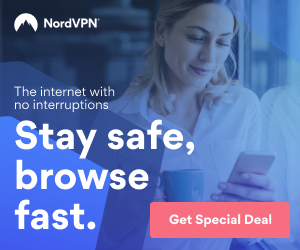 When you are planning on rearing a dog, it is always good to learn on the basics that should be observed in order to have the best results as well as maintain it as it is recommended. Make sure that the dog has the right food as well as the right amount of workout and also at the right time. As you do all this, it is always good to have a dog collar that will portray the aspect that you find on the dog as well as address the kind of personality you have.
There are many kinds of dog leads which can you can buy for your dog depending on your budget as well as the kind of dog you have as a pet or for security purposes. There is the Rogz Viva and planet collar which comes in many varieties as well as sizes. There is the small size which is meant for dogs that are small, medium size and the large size for grown up dogs. As the sizes differ, so do the prices range differently and also they come in different colors.
Another kind of the collar is the Rogz Black and Blue collars. As the names suggest, they are only available in two colors which are blue and black. The prices are also different in regard to the sizes. The prices generally range from £5 to £12. The thickness of the lead is also a determinant of the price as well as the durability of the collar.
Rogz Floral and surf Tartan is another kind of the dog collars. They come at a price of £5 to £17. They are also available at different thicknesses and also different designs depending on your taste and the kind of dog that you handle. They are comfortable to your dog and also easy on the neck.
The pink star is another lead that can be used on the dogs. They are usually used on dogs when they are on training. There are different sizes for various kinds of dogs as well as various designs for you to choose from. Buying them is cheap since their price ranges from £4 to £7. There is also the pink flower type of collar which is available in a wide range where some are available for the dogs while in training. They come in beautiful colors of pink and can be used on feminine dogs since pink is attributed to females. The prices are easy to the pocket and you can get them in as low as £4.59 to £6.63. Still on the range of pink collars there is also the pink circle which is available for training too as well as on various sizes to suit all dogs. You will get them at prices that range from £4.59 to £7.65 depending on the size.
Another kind is the orange star which has a wide variety of leads, collars as well as training collars for various sizes of dogs and at prices that range from £4.59 to £6.63. There is also the Blue circle leads, collars and training leads for dogs. They are of different sizes and great prices. Others are like the black star which also has a variety of sizes and also go for an affordable rate. Reflex lead is a strong nylon dog lead that is available in three colors. The material is reflexive and good for a night walk.
This article has been viewed 2,025 times.
Article comments
There are no posted comments.