Purchase The Greatest Dog Bowls For Your Best Friend
Author

Toni Noble

Published

March 10, 2013

Word count

552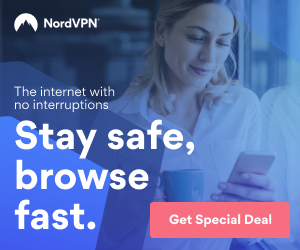 The phrase "a dog is a man's best friend" was coined by Virginian attorney, George Graham Vest, in 1870, as he defended Old Drum, a farmer's pet dog. The expression stuck, and it's still popular today. Obviously, you desire to provide the best dog bowls for your companion, so you should shop, and consider many things when choosing the best bowl. The kind of the dog bowl is important when it comes to feeding or watering your dog, whether the bowls are placed outside or indoors. The goal to finding the right bowl is one that is designed to easily let the dog drink and eat from it, as well as keeping the area around the bowl clean.
Flat-bottomed bowls tend to be the very best bowl to provide food and water for your dog. They are usually more stable than bowls which might be rounded on the bottom, and will stay upright while your fired up pooch devours his dinner. Frequently, dogs can't wait for their mealtime, so they enthusiastically eat down the food readily, however smaller dogs are likely to snack at the food, and are not so assertive about eating. While ingesting, wandering about, and rubbing his nose directly into his bowl, a dog may effortlessly tip the bowl over, creating a big mess for you to clean up. So, look at purchasing a flat-bottomed bowl when choosing one for your dog, because it will reduce the chance of your dog causing a mess.
Another thing to look for in a dog bowl is a rubber rim around the border of the bottom. A rubber rim tends to make all the difference in the world with regards to keeping the bowl in place. It will keep your bowl from sliding as the dog slurps up his pet food. Even the most hungry and excited dog will have a problem moving these type bowls, because the rubber sticks to the flooring. One that doesn't have a rubber rim can easily travel over the floor, spilling food or water as the dog drinks or eats. Rather than dealing with the mess, wouldn't it be less difficult to find a bowl that is going to stay in place through feeding time?
Horrible bacteria and viruses like to hang out in dog bowls. It can be worth getting a bowl that is dishwasher safe. That way, you can easily toss it in the dishwasher, run a cycle, and rest assured that the bowls is going to be sanitized. Don't forget, you want to steer clear of germs, so having a germ-free environment in your house is the goal. It is even more crucial if you have children walking around on the floor, and around the dog bowls. If these areas are not cleaned on a regular basis, small children might be exposed to the bacteria and viruses growing around the feeding containers.
Another consideration, is choosing a bowl that only your dog can get is nose and mouth in to keep his ears out from the food. That way, his sweet, floppy ears won't obstruct, and feeding will be easier. You are lucky if you are looking for a dog bowl. There are plenty to choose from to make feeding time a cheerful time for you and your best friend.
This article has been viewed 2,589 times.
Article comments
There are no posted comments.