Replacing Excavator Components: OEM or Aftermarket Parts?
Author

Joe Collingwood

Published

June 18, 2014

Word count

645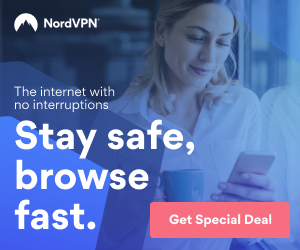 When it's time to replace a major excavator component, there are many options available. From the growing list of dealers who supply excavator parts, to the variety of products to choose from, it's a challenge to know what's best. Speaking from experience, OEM (Original Equipment Manufacturer) parts are the way to go. Buying OEM means a promise of quality and longevity, which is likely to save you money in the long run.
True OEM components are, just as the name implies, constructed by the same manufacturer as the part they are intended to replace. Replacement parts that are OEM are available are in several forms, with widely variable cost to the buyer. The most expensive choice is to buy a brand new part sold by official dealers of the manufacturer. A more economical option is for buying OEM parts are purchasing used or rebuilt OEM parts that have been salvaged from dismantled equipment. Used parts are removed, examined and if in reasonable condition are often sold just as they are. Otherwise, the parts may be rebuilt, which involves more extensive labour and materials and as such, cost more than a used component. However, a component that has been completely rebuilt should be almost or as good as new, and will generally come with a warrantee.
Aftermarket excavator parts are not necessarily a bad product. In theory, many aftermarket excavator components are built to meet OEM specifications, but in reality, the quality is inconsistent. This disadvantage is a result of different workmanship and place of origin. As a buyer, it is difficult to attain this background information and so it can be a risk. In particular, low quality materials that wear easily as well as improper workmanship may cause the part to fail prematurely, resulting in the need to replace it again sooner than expected. Saving money today may mean spending more money tomorrow. In the end, buying aftermarket may not be the best long term solution.
Often, the label OEM is used in a misleading fashion to market aftermarket parts. For instance, the phrase "Meets OEM standards" is a commonly used to market such products, and can be confusing for buyers and provides a false sense of security. The claim that an aftermarket part meets OEM standards may or may not be true, and when the supplier is essentially unknown, how can you trust that what they are marketing is the truth? Companies constructing aftermarket parts have much less accountability than original manufacturing companies, and do not always fully meet these standards as promised. Secondly, adhering to OEM standards does not make the product OEM, nor does it guarantee the same quality in all regards.
There's no doubt that the term OEM is sometimes used to misrepresent aftermarket parts. Many dealers are simply resellers who are misinformed by suppliers. And worse yet, some sellers don't really care if what they are selling is a true OEM part or not. Worst of all are the dealers who knowingly misrepresent parts as OEM when they are not.
So how do you know you are truly getting OEM parts instead of a cheaper imitation? The only way to know for sure is to purchase your trustworthy source. Dealers who dismantle used excavators and/or rebuild components for resale are a safe bet. Such companies keep an inventory of excavator parts that are OEM, without question. This is where to buy true and reliable OEM excavator parts that are built to last.
V.I. Equipment is a trusted source of OEM excavator parts. Our industry knowledge and experience is the key to providing customers with OEM excavator parts with proven quality and longevity. We are always dismantling many models of Caterpillar, John Deere and Hitachi excavators and our expert mechanics rebuild our components on-site. Depend on us for true, quality, guaranteed OEM replacement parts.
Please contact VI Equipment for more information about our OEM excavator parts for sale. Visit our website at www.viequipmentltd.com or call our toll free telephone line at (855) 559-9995. You can also send us an email to info@viequipmentltd.com.
Joe Collingwood is the owner and operator of V.I. Equipment Ltd, which he founded in 2004. V.I Equipment is an international supplier of used, rebuilt and new excavator parts, specializing in Caterpillar, John Deere and Hitachi excavator components.
Article source:
https://articlebiz.com
This article has been viewed 5,084 times.
Rate article
This article has a 2 rating with 1 vote.
Article comments
There are no posted comments.