ACC Unit LCD Display For Seat Leon / Toledo
Author

David Oy

Published

July 26, 2017

Word count

393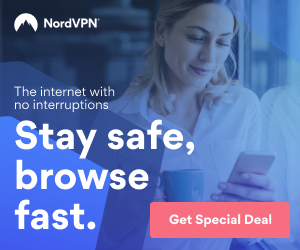 An instrument cluster is the collection of gauges, dials and lights right above the steering wheel that tell you what's going on in your vehicle. Generally, your car's instrument cluster will last the lifetime of the car and you'll never have a problem with any of them.  However, when one of them fail, you'll have a problem that ranges from mildly annoying (the engine lights up and doesn't turn off) to inconvenient (the gas gauge doesn't register) to dangerous (the oil indicator doesn't work).
Some of the more common failures include:
Erratic or non-functional gauges & inaccurate readings.
LCD not Stuck or fluttering needles on gauges
Burned out indicator lights
Burned out/dark spot backlighting
Loss of LCD display or erratic operation (number 8 showing as 0)
Rarely can these problems be fixed as a do-it-yourself project.  They require specialized tools, knowledge and parts to get them working properly.  Oh…and patience, because many of these repairs involve very small parts, motors or electronic components.
Has your instrument cluster gone bad in some way? Here is a fine recommendation for LCD display replacement. SA1014 LCD display for ACC Unit. Seat Leon / Seat Toledo. Brand new display for replacement just the same as the original one. it works great. Brief introduction is as below:
2.5" multi color display, Black smoked lens (with ignition off).
Highly visible blue bar display, LCD screen only, no cables.
Need to connect with Zebra Paper to the main PCB at customer side.
The very latest high precision voltage sensor. Slimline body (only 33 mm deep)
100% Brand New product and tested prior to leaving the factory.
Please have the instrument cluster properly diagnosed by a mechanic before purchasing this LCD display. These are brand new displays, if this display doesn't correct your problem do not blame the display, you have other problems in the instrument cluster. Installing this display requires electronic knowledge working with zebra paper. This process should better be performed by a professional with the proper re-calibration experience and equipment. And also better be installed by a qualified cluster repair technician.
SACER was founded in 2007 by enthusiasts in car repair & re-manufacture especially focused on automobile electronics. The comprehensive combination of strong knowledge in European design and applied repair & re-manufacture technology and experience in research and development allows us to win customers' deep trust and long-standing cooperation.
This article has been viewed 2,347 times.
Article comments
There are no posted comments.