5 Tips To Monitor Users On Instagram Brands And Blogs Should Know About
Computers & Technology → Networking
Author

Troy Mueller

Published

August 31, 2017

Word count

782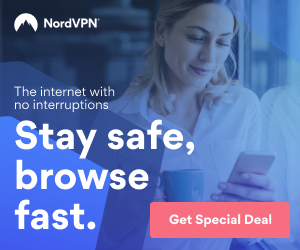 Have you ever thought that your Instagram account can be used not just for posting pictures and videos and making friends but also in a more extensive way?
Instagram is the most famed social media nowadays. Everyday users post 55 million photos and make 1 billion likes. Why not using it to grow your business or blog, to build your marketing strategy and finally to be aware of all trends?
Let's try to analyze how tracking of an Instagram user's account can be useful.
Know your business competitors.
If you have a brand or a blog it's obviously that you have many competitors on your field and they have Instagram accounts. You should learn from your competitors by monitoring them on social media.
What can you learn? First, their activity and their actions on Instagram: what they like and comment, whom they follow so to understand how they engage their customers. It means you can get and study their growth strategy to adapt it to your brand's one.
Plus you can track what their audience likes and is likely to share, what users followed and unfollowed them recently. Surely you can use the stats to attract these users on your side.
Know your customers.
For each successful business the understanding of the customers' interests and needs is a must. The best way to know them is monitoring and tracking their social media accounts. On Instagram you can see what photos they like best and what users they are interested in. They comment photos and videos that they are engaged by and it's easy to analyze videos and pictures updates that are working well, to find a perfect mix of content and make changes that will be the most suitable on your Instagram profile. By acting this way you will reach out your audience: keep your customers and attract the new ones.
Understand influencers.
Nowadays influencers have a great impact on social media especially on Instagram Marketing. By mapping the influencers you'll find those who speak to your ideal consumers and users who wouldn't have been exposed to your brand. When identifying the content creators you want to deal with, try to understand their effectiveness with the promotion, their followers and followings growth, and their engagement in comments with the audience so you could be sure to choose the best influencers for your campaign.
Draw engagers attention.
You can classify all the users into three groups. Who are the engagers? These users act most: they like a lot, follow a lot of people per day and comment plenty of photos and videos. When you find them just tag some of their pictures to attract their attention. These are the people you want in your crowd and they often follow you having to follow them.
Be aware of trends.
If the information on your website/blog is outdated it won't help you to keep your audience engaged. Following the hot topics gives you the insights into what people are looking for on Instagram. The great way for being trendy is to see what your customers are discussing in comments on videos and photos, find their hashtags for emerging trends. It will help you to find content ideas for your posts and products and tailor your marketing methods.
Choose the best way of Instagram tracking.
The plenty of apps and services for monitoring social media exist nowadays. The great part of them are dedicated to Instagram user's popularity analyzing likes, views and followers got by user. But what if you need to track the user actions: what and when he liked, commented and whom he followed?
There is Instagram monitoring platform Snoopreport launched recently. It collects and organizes all the user's activity data from Instagram in weekly and monthly reports.
You're provided with
an opportunity to monitor several Instagram users

all likes made by the tracking user

comments on photos and videos

Instagram accounts that user followed

the user's rating of his followings and the weekly changes of this rating

the option to download the reports in PDF and CSV
If you want to look at Instagram user's activity data, Snoopreport is an affordable option. It will give you a new perspective on Instagram activity stats and help you to improve your performance and engagement.
Summary.
As the social media is integral part of our lives, it's important to grow the social media presence and to invest to 3d-party services. It will help you to manage the marketing strategy by tracking and analyzing your customer's behavior. Make better business decisions based on user's actions data.
Snoopreport is a platform with an easy-to-use dashboard where you can add as many accounts to monitor as you want. All the data are provided in the dashboard if the form of handy reports in PDF and CSV for possible in-depth analysis.
Visit http://snoopreport.com now to learn more! Sign up for the invite code and be the first to try it!
Article source:
https://articlebiz.com
This article has been viewed 1,930 times.
Article comments
There are no posted comments.