Free Tools, Excel Hacks, and Inside Tips for Twitter Marketing
Computers & Technology → Networking
Author

Jason Chow

Published

January 12, 2018

Word count

1,565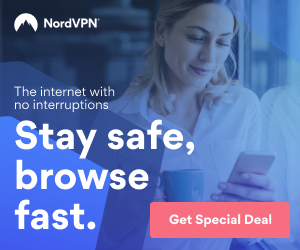 Is Twitter dead? Probably not.
Twitter is giving full access of its Tweets to Google.
Twitter is making use of this traffic without logging into the platform.
If you are a blogger, marketer or in business, Twitter should be a part of your overall social media campaign. It is vital to tweet to increase brand awareness, relationship building, and it's a powerful tool for change.
Though Twitter offers its analysis to everyone, many aren't using it to full potential. Beyond tweeting, here are some basic elements you can discover about a Twitter account and any hidden messages.
Basic To Twitter Analytic Dashboard
In mid-2014, Twitter has opened up its analytic platform for all users. Everyone with a Twitter handle can have full access to the gold mine.
There is a lot of information you can get from the dashboard, such as impressions, engagement rate, link clicks, etc. But, before that, you need to understand the definition of each metric to make your data meaningful.
Twitter blog has it all.
If your Twitter campaign is to increase impressions, you have to monitor that particular metric and find the best way to improve impressions. Keep an eye on each metric and compare the data with previous months. You will know if you are doing things right because you'll see a steady increase.
Now, take a closer look at the details of each tweet, you will find even more hidden messages.
If your business is focusing on this link, do A/B testing on it. Monitor the key metrics by writing different headlines, include a different hashtag or a different picture and find out the best way to maximize the tweet's reach.
Analyzing these data statistics is the first step to evaluate your Tweet performance.
During March 2015, Twitter launched a new account homepage. This page saves you a lot of time by providing you with a monthly summary of your Twitter activity.
This dashboard also makes thing easier for businesses to advertise on Twitter. You can now make a quick decision on whether a tweet is worth promoting without spending time going through the minute details.
If Twitter analytic is a piece of information you've overlooked, let's try it out today. Focus on a metric and improve from there. It can make a good impact over time.
Updates:
On May 27, 2015, Twitter upgraded its analytic with Audience Insights. This feature has a more detailed breakdown of your followers' interest such as Demographics, Lifestyle, Mobile Footprint, etc.
This is good for business, because you are now able to compare organic followers to Twitter users. At the moment, only US users are tracked. You can do a comparison study between your followers and other Twitter users.
Audience Insights helps businesses improve their strategies on Twitter.
Alternative To Twitter Analytic
There are many social media management tools available in the market such as Bufferapp, Hootsuite, Ritetag, Klout, etc. There are some which just focus on Twitter alone such as Tweetdeck, Managefilter and SocialBro.
All tools serve one purpose – to make your life easier.
Many a time, the tool gives you deeper insights into your Twitter performance. It is different from what you get from the native Twitter analytic platform.
Here are 3 platforms which I found suitable and easy for beginners to use.
Buffer (Freemium)
Buffer is a popular social media management tool. You are allowed to schedule tweets any time and set different schedules daily. This is important when you are running different campaigns.
Using buffer, you are able to analyze the stats for each tweet. Buffer will label your potential tweet as Top Tweet. You can take immediate action on every single tweet either to reschedule or rewrite to improve it.
This is something Twitter analytic can't give you right away.
With the free account, you only have limited access to Buffer's analytical data. You will need to upgrade to a paid account to enjoy detailed analysis of your data.
Ritetag (Free-trial)
Ritetag is a social media tool focusing on hashtag. It comes with hashtag color grading, instant engagement analytics and total post assessment. Ritetag analyzes hashtag constantly, which allows you to maximize your reach before sending out a tweet.
This is the feature that you can't get when you tweeting from Twitter's native platform. It's important to include a hashtag to maximize your tweet exposure. Ritetag certainly fills this gap.
Take a few minutes to find out the stats of the hashtag you are using. Is your hashtag overused or simply without proper monitoring?
Example stats for #growthhacking hashtag on Twitter.
Tweetchup (Free)
Tweetchup is a free Twitter analytic tool. It analyzes how frequently a tweet is mentioned and gets retweeted by your followers.
It gives you analysis on how your Twitter is being handled. You will find out which users mentioned you the most. And, there is a list of stats relating to your tweets and retweets.
Besides, Tweetchup gives you the geo-location of people who mentioned you. From there, you can have a complete overview of your audience location.
Although Twitter analytic has such information, Tweetchup offers the analysis in a more attractive way that is easy to understand.
Is your tweet targeting the right audience? Let's have a look at where @WHSRnet's audience is from.
If you are still tweeting from the Twitter native platform, I strongly recommend you to try out a few tools. You are missing out a lot of valuable data.
If you're not sure which one to start with, try out those I have shared above. All tools are easy to use and make your Twitter job easier.
Compile Twitter Data Using Excel
Aside from analytic data you get from the Twitter native platform and social media tools, you can always do your own analysis.
Often, those who like to work things out themselves will have a better understanding of this data. This is not a difficult task. You just need to export the data from Twitter analytic and an Excel spreadsheet.
Here are some simple analytics I have come out with using data from @WHSRnet. Before you jump into analyzing, you must first know what you want to get from the data.
Without a clear goal, your twitter data is just another spreadsheet with columns and characters. I want to know:
Does standard tweet or reply tweet give a better impression?

Does standard tweet or reply tweet give better engagement rate?

Which day of the week has given me a higher impression on average?

Which day of the week has better engagement rate?

How To Track Twitter Influence?
You may spend a few hours a day tweeting, interacting with your followers and monitoring a hashtag. You may ask, what's my Twitter influence?
The result varies depending what your goal is. You may measure based on the number of followers, click through rate, numbers of sign up from targeted URL, etc.
Social mention is an overall benchmark on how @handle is performing. Social mention is defined as how many times a brand is monitored on social media.
The study shows that brands on twitter get an average of 39 mentions per day.
There are plenty of tools available to measure Twitter's influence. Here are some useful:
1- Socialert
Socialert is a professional hashtag and keyword tracking tool. With Socialert, you can monitor your brand and track all your Twitter activity in one place.
Socialert provides you with the data-driven report. You will know the hashtag usage stats like top mentions, active users, retweets, and URL analytics on your dashboard. It's useful for brand monitoring, real-time Twitter analytics, identify the top twitter influencer, etc.
3- Klout
Klout is a social media management platform. It helps you to look for popular topics easier with your profile data. It can link up with most of the popular social media platforms.
Klout score uses influence metrics to analyze your social media score. The more influential you are, the higher your score is. Here's how Klout calculates the score.
You can link up all your social media in one place. There score is based on the accumulation of your network.
4- Followerwonk
Followerwonk is a product developed by Moz. It will give you data about your Twitter followers, location and niche. In order to use, you have to sign in using your Twitter account. It is free to use.
Followerwonk is using Social authority to measure Twitter's influence. Social authority is measured based on retweets. To improve the score, you have to increase Twitter's engagement.
If you need more tools, here are 6 must know Twitter analytic tools to explore. By recognizing how your brand is performing, you can plan for your direction and resources.
There is no single formula to track your Twitter influence. It is different from every platform. Just stick to one or two metrics and move your score upwards.
Over To You
I have been managing @WHSRnet for past 6 months. I hope I have more data to share with you in the future.
If you are still not a fan of Twitter, head over to follow us @WHSRnet.
Twitter is the 4th largest social media platform, and with it your business works better.
Twitter holds an opportunity to make your brand known and increase your sales. You can never go wrong with 302 million active monthly users.
This article has been viewed 2,005 times.
Article comments
There are no posted comments.