Advantages and Disadvantages of hiring this professional companies
Computers & Technology → Networking
Author

Ruso Martin

Published

September 27, 2018

Word count

466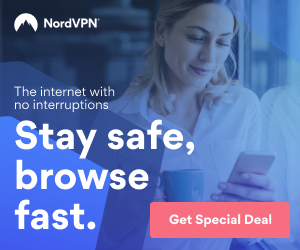 When talking about a Call Canter Agency, people usually assume that is limits to Phone Calling Service; companies who own a specialized group of people que are dedicated to answer calls or make phone calls, even both. These tasks are made to generate a positive impact on the Human Resources Department: Customer Complaint, Assistance and Technical Support, Customer support in General, specific Departments who cover Surveys and other type of polls, and for the Financial Department, there's Marketing Survey, Telemarketing and much more elements to increase Productivity.
Now, for Call Center Services to work correctly, they must handle all the information necessary and regarding the organization's guidelines. If they understand with detail how the company works, what they sell, how they've been doing it, what is it that they want to improve, which target they are trying to reach and etcetera.
For some businessmen, sharing personal information is not an easy choice, and some of them prefer to not implement that service, in order to keep their data safe. The truth is that when hiring the services of a Call Center Agency, you must know that they're also organizations, with well-stablished grounds and guidelines to function worldwide, so they manage topics like Confidentiality, Reliability and Customer Privacy. We become their clients, just like they will manage ours. Now, it's important that you look for a Call Center Agency that has a good reputation and has earned awards along its system operation.
The reality: Advantages and Disadvantages of hiring Call Center Services.
Since it's not just about making and receiving phone calls, you must be conscious of the pros and cons of working with Call Center Agencies. Keep in mind that these people receive training and preparation for months and even years.
Among the advantages of hiring these services we find: Quick, Speed and Accurate Response to customers. Live interacting with our clientele allows us to know their needs and suggestions that we can apply to improve our business. There's also a systematic, processes standardization, thanks to their training, they learn how to with speeches and scripts, for which they obtain the specific information we need. In the end, what all companies should be focusing on is becoming more human… Get in touch with every different reality, and try your best to make your customer's experience a unique one. It's a new decade, and organizations must center their attention in customer service.
Assuming that not everything is perfect, there are limitations or disadvantages when it comes to hiring Call Center Services, being the first one the economic impact that for small businesses represents making such structural change. They also need to delegate a new team of professionals, at least bilingual, who interact directly with the Call Center Agency.
Partnering up with these agencies takes compromise and time, and sometimes companies are not prepared for that transition. The important thing to remember is that you will have to do it eventually, and the best decision you can make is to plan it, label it as a goal for your organization.
Article source:
https://articlebiz.com
This article has been viewed 1,612 times.
Article comments
There are no posted comments.