Create Your Own File-Hosting Website with YetiShare
Computers & Technology → Networking
Author

Adam Wilson

Published

March 25, 2019

Word count

507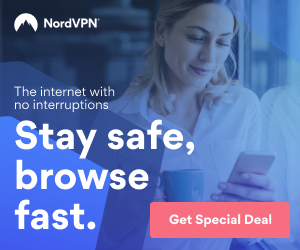 YetiShare is a script that you can use to build a ready-made file hosting website with the need for coding everything from scratch. Easy to use and extremely quick to implement, it provides extensive customization options to let you preserve your brand, generate revenue and much more. Whether you want to create a website for people to download new content for their favorite video games, download software or pretty much anything else, this solution provides the flexibility you need.
Full Responsive Design and Flexible Themes
Long gone are the days when people exclusively accessed the internet from desktop computers. There is now a wider range of screen resolutions and devices than ever before, including smartphones, tablets, laptops, desktops and smart TVs. Given the huge variety of different devices being used to access the internet, having a responsive design is a must for retaining a decent-sized user base. In fact, Google and other search engines now give priority to websites that are responsive over those that aren't.
With its default Flow theme, YetiShare provides full support for mobile, tablet and desktop devices. Even the administration area is responsive, so you don't need to use a desktop to make quick changes to your website. The admin area provides everything you need to manage your website, add new payment gateways, configure plugins, monitor file downloads, manage files, change interface settings and much more. Furthermore, it's user-friendly, and the learning curve is minimal.
Scalable Functionality to Suit Growing Websites
Using the latest HTML5 technology, YetiShare is ready for the modern age and provides the agility and scalability demanded by today's audiences. It supports large uploads, unlike many similar scripts, and uploading files larger than 2GB does not present any problem. There's no deprecated Flash technology either, since HTML5 supports all the same features and more. A drag-and-drop functionality makes things easier for your users and save everyone time and effort.
Designed with flexibility in mind, YetiShare also supports external file services, and website owners can integrate any number of external servers for extra storage. FTP servers are also supported, as are multi-file uploads and more. If, in the unlikely event, YetiShare doesn't support the precise functionality you're looking for straight out of the box, then you can most likely find what you need in the numerous supported plugins. In fact, if you're a developer, you can even create your own plugins using the provided framework.
Generate Revenue from Your File-Hosting Service
YetiShare provides everything you need to start earning revenue from your file-hosting website. Aside from being highly secure, it provides support for many third-party payment gateways, including PayPal, Stripe and more. Various cryptocurrency payment portals are also supported. This way, you can easily create paid membership tiers and allow users to join recurring subscription packages to gain full access to your services. Once you've set everything up, you'll have a passive income at your fingertips, while your website does the hard work for you. All you have to do is sit back and collect the subscription fees from your customers!
Adam Wilson runs a popular file-hosting script which can be used to host & download files, documents, music and stream videos.
Article source:
https://articlebiz.com
This article has been viewed 1,580 times.
Article comments
There are no posted comments.