Network Security Checklist for All Types of Businesses
Computers & Technology → Networking
Author

Robert John

Published

May 2, 2019

Word count

629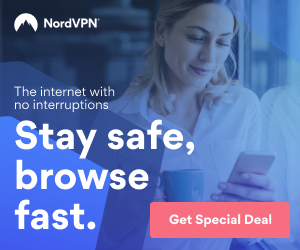 According to the Federal Communications Commission, security experts are fond of saying that data is more at risk when it is on the move, so no wonder you continually work with your team to come up with the ultimate network security checklist as the data and information are widespread in mobile and shareable in modern business.
Hence, it is the duty of managed IT security services providers to constantly keep everything safely in check. The best way everything safe, locked up, and secure from the prying eyes of cybercriminals is through network security checklist.
So, here we are with the network security checklist for all types of businesses: small or big-
Check Your Domain's Administrative Contact:
When registering a domain, the information for Administrative Contact is the one to be paid the most attention to. If you are not the concerned administrative contact, then you are not considered the person with authority over it. Whatever email address you are using as the administrative contact, make sure you take extra precautions to secure it.
Generate Strong Passwords:
It is important for managed IT security services providers to generate long, strong, unpredictable, and complicated passwords with the combination of phrases, numbers, and symbols. One thing to be kept in mind is that never use your name, birth date, or nickname while creating a password. Also, ensure that you do not use a similar password in other accounts as it can easily provide an idea to cybercriminals that could lead to jeopardizing not just one account but all other accounts.
Update Your Software:
Businesses should remember that software and application updates are created to fix bug issues that are present in older software versions. They enhance performance and increase security measures.
Periodic Audits:
Businesses especially small ones do not realize the need for auditing their network and IT systems and the lack of auditing leaves them in the dark on the status of their network security. It is important for businesses to audit IT and network systems to uncover any underlying loopholes. Auditing also aids organizations to identify outdated hardware and software, helps improving not just the security but also the performance of IT systems and networks.
Do Not Use FTP:
Necessary information about FTP is that it is very open. Instead of setting your FTP software to connect using regular FTP, set it to connect using FTPS method or if your host supports it, use SFTP. Organizations do not have to worry about jargon here. Either one is better than plain FTP. Check with your host which they support and use that from now on.
Use secure URLs:
When signing in to your web host control panel, use the secure alternative where possible. This usually starts with an https. Same thing when logging in to popular social networks like Facebook or web-based email accounts.
Regularly Backup the Data:
Cyber-attack is one thing but technology can also not always be reliable. There are situations when unexpected things happen such as hard drive failure, computer crash, loss of property, physical damage, and other natural calamities like earthquake. So, to eliminate such instances, it is best to back up all the necessary data and information in the cloud and off-site in a safe and secure location. Be it small or large businesses, everyone must back up their data on a regular basis and ensure to encrypt all your data stored in it.
Apart from all these points about hackers and external attacks, still the greatest threat to any organization's network and data security is its employees. It is not just the disgruntled staff members or those about to leave to set up in competition that you need to be aware of – the most common data breaches are caused unintentionally by uninformed staff members.
This article has been viewed 1,748 times.
Rate article
This article has a 5 rating with 1 vote.
Article comments
There are no posted comments.