Do You Really Need a Regular Car Service?
Author

Nishan Parera

Published

May 11, 2019

Word count

489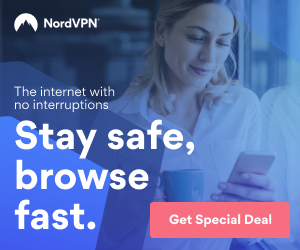 Many drivers ask this question; the primary reason for skipping a car service is to save a little money. However, this is a short term way of thinking, it may be possible to save a little money, but the cost could be much more in the medium to long term. Modern new cars can go for around three years before they need a service, but for every other car even those with a lower mileage a regular service is a must. Let's take a look at why regular car service is essential for hassle-free safe driving.
Why Does a Car Need a Service?
If you're already thinking about a car service in Perth, it's likely that you have some concerns about how your car is performing. A regular car service is the only real method to determine if your vehicle is still operating as it should be. Perhaps you have lower fluid levels, or the oil hasn't been changed in a while, and this can affect how your car behaves. When a vehicle isn't maintained well, the performance will be compromised, components will fail prematurely, and the car will be less safe on the roads. Drivers may start to notice strange sounds, odd behaviour and a plethora of warning lights scattered across their dashboard. When these issues are ignored, the problem only gets worse over time, and it may cost far more to fix it later rather than sooner.
How Will Your Car Benefit from a Regular Service?
A car is a complex piece of machinery; it has electronic, electrical and mechanical moving parts that need to work in harmony. When one or more of these components fail, it can have a knock-on effect on the other parts in your car. However, regular servicing can detect many minor issues before they can develop into more extensive problems. Smaller issues are usually easier and cheaper to fix, and there are considerable perks to regular servicing. A well maintained and serviced car will handle better, the braking will be improved, the engine will run smoothly, and the fuel efficiency will be improved.
It's also worth mentioning that regular servicing will protect the value of your car in the future. If you can present a complete service history for your car when it comes time to sell you it will be easier to sell, and you're more likely to get a buyer that will meet your price. Regular servicing demonstrates to a potential buyer that the car has been well looked after by you and this will improve their confidence to buy your car.
How Can You Get Your Car Serviced?
The car servicing that you need will depend on the servicing intervals and the mileage that's been put on the car since the last service. A car should be serviced at least once per year or every 10-12k miles whichever comes first.
This article has been viewed 1,721 times.
Article comments
There are no posted comments.