How to make sure your car doesn't fail its MOT
Author

Amy Hargreaves

Published

August 21, 2019

Word count

473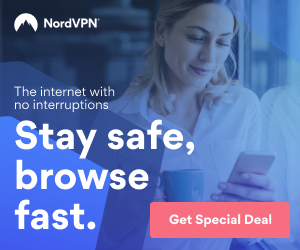 If your car is more than 3 years old, you will have to have a MOT every year to check that it is still safe to drive on the roads on the anniversary of the last test. To minimise your car failing its MOT, you can carry out your own mini MOT to check that everything is in place.
Where can you find out whether your car needs a MOT?
Each car, once it's passed its MOT, will receive a MOT test certificate and the date will be stamped onto the certificate. If you misplace this then you can go onto the GOV website, entering your car registration and make. This will also check your tax status.
Can you drive your car without a MOT?
No. It is illegal to drive your car without a current MOT. There is no grace period of your MOT date, as soon as this has passed its testing date, it is then illegal to drive. Your tax will then also be void, as you cannot tax a car without an updated MOT certificate. The only two exceptions of this is actually driving your car to its MOT, as long as it has already been booked in. The second exception is that if your car is older than 40 years, you will no longer need a MOT at all.
If you do not drive your car, you can declare your car as off road (SORN).
How long does a MOT take?
A MOT can take up to 45 minutes, you can wait for your test to be completed, or you can come and collect it after.
How can you prepare for your MOT?
Lower the chances of your car failing its MOT by following the below checks:
Give the horn a beep to see if it's still working

Make sure all fluids are topped up: Breaks, oil and windscreen

Check your tyre tread using a 20p

Keep your car clean, if your car is looking like a complete mess, the examiner may refuse to carry out the test

Ensure that your number plate is clean, so it is readable

Rubber blades on the windscreen wipers must not have any cuts or tears in them, due to them having to clear your windscreen for you they must be in a good condition

Both the windscreen washers and wipers are working

Check that all your lights are working

If your car has a tow bar, make sure it is not corroded or loose

The seat belts must be in a good condition, not frayed or cut
By following these simple steps, you can potentially save yourself the time and cost of a retest. When the test finally comes around, make sure to do your research and go for a reputable garage.
Bromley Car Repairs is a well represented Bromley garage offering MOTs, repairs, car servicing and more. With a knowledgable and dedicated team, you can be sure to receive a great service, without the dealership prices.
https://www.bromleycarrepairs.co.uk/
Article source:
https://articlebiz.com
This article has been viewed 1,679 times.
Article comments
There are no posted comments.