9 Fun Traditions of Asian Brides on Their Wedding Day
Author

Jessica Biels

Published

August 30, 2019

Word count

525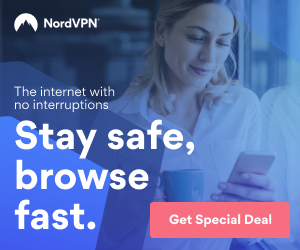 Asian wedding area tradition-packed celebrations of love. These traditions can be more than a thousand years old and they are still popular. Their meaning and symbolism are what makes the Asian wedding such a distinctive event that stands out from all wedding celebrations in the world.
Here are the top 9 wedding traditions that Asian brides are still happy to include in their big day.
Red Colour in China
In China, the red colour is ever-present. It is a symbol of luck and it means to love, prosperity and happiness. Hence, the bride's dress is red or with red accessories, the wedding invitations are red, the decorations and even the wedding gifts are wrapped in red.
Golden Phoenixes on Gowns
Very often you can see golden phoenixes on the gowns of the Asian brides because they are a symbol of wealth and good fortune. Apart from gold phoenixes, you can also note elaborate chrysanthemums and peonies.
Two Types of Marriage in Japan
In Japan, there are two types of marriage according to tradition: Miai which is an arranged marriage or Ren'ai which is a marriage where the partners have met on their own and decided to get married.
Pure White Bride
The Asian brides are usually dressed in all white to declare her maiden status to the gods. Plus, they wear a wataboshi which is a white hood to cover their head whose meaning is to hide the bride's "horns of jealousy".
Flowers of Purple
The bride can also choose to wear a delicately embroidered silk kimono which is covered with purple iris flowers because purple is the colour of love. The ceremony is usually held at a Shinto shrine.
Several Outfit Changes
The brides from japan can change her outfit 3 to 4 times during the wedding. Her first outfit is a white kimono which shows the bride's acceptance of the groom's family. Her second outfit is a Western-style wedding gown. Then, she dresses in a multi-coloured kimono – a furiside which is worn at the wedding reception. In the end, she will change into a western-style ball gown.
Delicate Crown for Korean Brides
The Korean brides wear delicate crowns which are beaded and decorated with flowers and small pendants.
Umbrellas
The Chinese spouses to be will use an umbrella so that they can cover themselves to feel honoured and protected when they are starting their new life together.
Royal Costume in Thailand
The "Chut Thai Phra ratcha niyom" is translated as Thai dress of royal endorsement and it is worn by the Thai brides on their wedding celebration. It consists of silver and gold threads on the silk. Also, they wear modern gowns which have traditional accessories to remind them of their cultural belonging.
Some Final Words
Weddings are always a joyous occasion. Each culture weaves the customs and traditions of their nation in these monumental events because in that way they preserve the legacy left from their ancestors. Every little thing has a meaning on these days and very often these meanings and beliefs can be related to superstitious beliefs but nonetheless, they are part of the culture that builds a nation.
This article has been viewed 2,096 times.
Article comments
There are no posted comments.