5 Steps To Take When Involved In An Accident
Author

Joel Mclaughlin

Published

October 11, 2019

Word count

464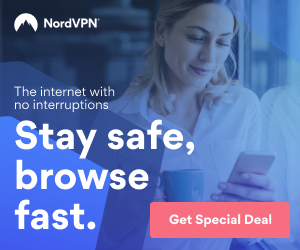 Unfortunately, car accidents are a reality that we have to deal with in life. Very few people will live a long time and avoid getting in a car accident. Also, sadly it is possible to be involved in a major car accident in your life. Below we are going to outline the main steps you need to take to ensure you save yourself money, time, keep insurance rates as low as possible and protect yourself in case of an accident.
Obviously, first and foremost is going to be your safety. If the accident is terrible, your main focus is going to be protecting your safety and health and getting to a hospital. Calling 911 should always be your first thought to do in a serious car accident.

After checking yourself for injuries, obviously check on your passengers and then individuals in other vehicles. Ensuring everyone's well being is obviously most important.

When you are involved in a collision, it doesn't matter who is at fault - Never admit it is your fault to any other parties or police. The officers will determine this. Obviously, if it is your fault it would be foolish to act innocent - but don't just give away your guilt.
Fault this is determined by the police officers that come out as well as insurance companies! Insurance will only pay out non necessary claims if they feel you were at fault. So, you are not supposed to admit you were at fault even if it is obviously.
Documenting the accident can be extremely valuable especially when it comes to confirming who is at fault as well as insurance needs and/or lawsuit issues. You need to take as many pictures as possible up close of damage areas and far away showing the accident and surrounding areas. Absolutely take pictures of any injuries as well. When it comes to all aspects of your accident, documenting everything is extremely valuable to insurance companies as well as lawyers that may represent you if injured.

If you are injured, you need to seek medical assistance. Additionally when you are injured your best bet is to start seeking needed medical help to ensure you are brought back as healthy as possible. For example, if you suffered back injuries or neck injuries; a chiropractor would be absolutely a smart idea. Additionally, if involved in a lawsuit - this shows you are needing expensive treatment which is valuable for your case.
Obviously if you are going to seek legal assistance, hiring a good lawyer is crucial. Read reviews online and check their case results. If you are in a very serious accident, you should definitely make sure you are discussing your case with several lawyers until you find the one you are confident will do the best job!
This article has been viewed 1,594 times.
Article comments
Zaheer Ahmad · 4 years ago
glad to see this article. very Informative article.Thanks for share
---