Must I Be A Good Writer For Me To Blog?
Reference & Education → Writing & Speaking
Author

Abduljabbar Ramadhan Ali

Published

June 13, 2020

Word count

689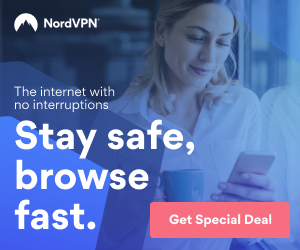 Several people who wanted to start blogging asked me this question multiple times. I was like "Noo! You don't need to be a good writer for you to start your blog."
I'm not a good writer. I'm just trying to be the best version of myself. You know when it comes to blogging everyone has his or her own niche. You will only write based on your niche. When you choose a topic to write about obviously you are good at it. Come on! You cannot choose something to yet you don't know anything about it.
For you to start your blog isn't a must you be a good writer. Provided that you are good at arranging your sentences to bring a useful and complete meaning to your reader then you are good to go. In blog, we write things that we are mostly familiar with and interested in. Something that you are familiar, it won't be hard for you to write anything about it.
You don't need to use a complex English. Use the simple English language that everyone understands. You write about facts, so just go with your facts. Don't use many vocabularies in your blog. You have to know that not all readers have the same level of knowledge. The best thing to do is to keep it neutral for everyone to understand.
It would be much boring for reader to come to your blog and read your blog while referring to a dictionary. I'm not sure he or she will come back to it. The same applies to me. If I'm looking for a reliable information about something I'll prefer to get information from source that I can easily understand. You have to know that the main aim of your blog is to share and provide knowledge to your audience in clear and a simple way.
It is not a must for you to be a good writer to start a blog. What I can tell you is that the more you have passion for writing even if you are not good at it, the more you will find yourself spitting words like fire on your laptop. If you get used to writing, the moment you start writing about something your thoughts will flow simply. You should know that I never sat down and think on what to write about. I just started with the question as my title and here I am.
Writing is fun. For me, writing makes my mind relaxed. It looks like I clear the weight of words from my brain. My head becomes lighter and fast to think. So if you want to write don't think much. You have to write and let people read and give you a feedback. We are not perfect. Even the best writers do make mistakes. You don't have to be a good writer to start a blog.
You can get motivated and write more when you read other people's blog. It's really a good thing to read other people's blog who are a head of you. This will help you to get to know how you should structure your words. You have to know that everyone has their own voice of writing. So, don't try to write like someone else. Write with your own words and voice. Write the way you speak, and you will find it easy and fun to write about anything that comes in your mind.
Another thing you ought to know is that most people who indulge themselves in to the world of blogging, have confidence in their writing. Confidence gives anyone the power and courage to write about anything. You don't have to be a good writer to start a blog. You have to have the courage that you can write, and boom! There you go. Believe in your self buddy. You can do it.
I want to leave you with this phrase, "The more power you put into it, the more good you will be at it," Nothing is impossible, we all started to crawl before we could walk. We fall, we stand and continue with the race.
lifebloggerxz.blogspot.com
spokenwordsz.blogspot.com
The main source of this article is from a determined and passionate blogger who learned from him mistakes when he started blogging. Enjoy the article guys. I'll respond to any comments.
Article source:
https://articlebiz.com
This article has been viewed 1,534 times.
Rate article
This article has a 5 rating with 1 vote.
Article comments
There are no posted comments.