Top 3 Indoor Artificial Plants Ideas For Commercial Projects
Author

Cassie Wong

Published

November 9, 2021

Word count

684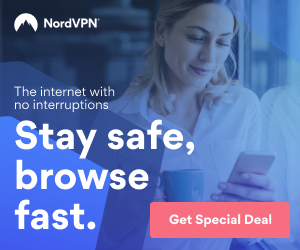 In the city's jungle of concrete and steel, commercial-rated indoor artificial plants will bring a touch of greenery to the interior space and make your project less monotonous! This blog will introduce the Sunwing artificial plant combined with three of our client's interior decor projects to give you a touch of inspiration!
4 Tips For Choosing Indoor Artificial Plants For Commercial Design
When it comes to deciding on which artificial plant to be used for commercial decoration, you may consider asking yourselves the following four questions:
Does it meet the local building authority's requirements for fire safety?
Environmentally friendly, can recycling be done without pollution, no harm to people or animals?
No need for sunlight or water and can stay for a long time?
Low maintenance at the same time as keeping it evergreen?
3 Representative Commercial Indoor Artificial Plants Projects
The project described below resolves these problems well using artificial plants, check out the project description below.
Artificial Plants In Pots For SPA Business
As one of the most popular artificial potted plants, the artificial snake plant is widely used on different occasions. Whether it is a simple decoration or a DIY, it can be a wonderful surprise for you!
Location: Guatemala
MOQ:20 – 500 pieces according to size
Project Profile: The SPA business owner imported and installed the project using artificial snake plants, orchids, and any other floor plants to beautify the project!
Project Highlights: A unique and creative project, using a variety of faux plants to decorate the planter is a perfect choice!
In another project, use the fake snake plants as a backdrop for the restaurant, which may inspire you.
Indoor Artificial Plants In The Art Gallery
It is an artistic place to gather with large leaf plants, making good use of their perfect form to create a great atmosphere! The top wholesale artificial plants for 2021 are used in this project. Check out the project details below!
Location: Asia
Project Profile: The project mainly uses artificial palm trees in Pot, artificial monster plants, fake travelers plants make the whole project full of artistic beauty!
Project Highlights: The use of illumination and the perfect backdrop allow the outline and detail of the faux plant leaf to be seen, making excellent use of the lines of the leaves. Without a doubt, bringing this white backdrop to life!
Artificial Trees For Artificial Plants Shops Decor
Have you ever thought of decorating your shop with artificial plants? The lush atmosphere with artistic decoration can't help walking in, making it even more attractive to the eye for more details on the project!
Location: UK
Project Profile: The project mainly uses silk camellia plant in a pot, artificial snake plant, and artificial plants wall; when you are walking in the shops, artificial hedges photo frames catch your eyes!
Project Highlights: Various artificial trees are used in different places to create greenery in corners where there is no sunlight!
The above project uses 100% new PE artificial plants that are not harmful to people or animals. As an artificial trees manufacturer, we have always been focused on producing premium fake plants for clients that are friendly to the environment! If you want to know more about our products, feel free to get a catalog!
Choose Sunwing Artificial Plants For Indoor Decoration
Artificial plants for commercial use require more than just a realistic appearance. They should be weatherproof and able to last a long time; see some of the features of Sunwing fake plants:
Various styles for choices & All sizes customizable
ISO & SGS Certified ;UV & Fire available
Lifelike leaves & Maintenance-free
3 years outdoor warranty / 5 years indoor warranty
MOQ:20-200 according to type & size
Sunwing has its factory, over 10000sqm Warehouse & 5000sqm Workshop for mass production. Inquiry factory-direct prices!
Let Sunwing be your guide!
Conclusion
As one of the best artificial trees supplier, we supply a range of artificial plants, trees, and pots for business or commercial projects. For more project information, welcome to visit Sunwing's client's projects!
Any interests in Sunwing artificial potted plants, welcome to get a quote thru sales@sunwingartificialplants.com!Looking forward to meeting you!
Sunwing is a one-stop artificial tree manufacturer, supplies all kinds of artificial plants & flowers, hedges, grass, moss, and artificial plants wall for business or commercial! If you are interested in artificial plants, welcome to contact us thru sales@plantsartificial.com.website:https://sunwingartificialplant.com/(only for artificial potted plants) https://www.plantsartificial.com/(Comprehensive website)
Article source:
https://articlebiz.com
This article has been viewed 763 times.
Rate article
This article has a 5 rating with 1 vote.
Article comments
There are no posted comments.