Understanding The Primary Types Of Fences
Author

Emmanuel Orta

Published

June 18, 2021

Word count

510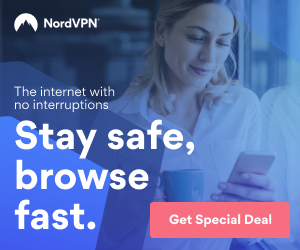 Understanding The Primary Types Of Fences
Not all fences are made equal. So, it's essential to know which one would not only fit your home's aesthetics but also help keep your homes secure. Some fences can last for more than a decade, while others have been around for more than 200 years.
Now, your fences don't have to last for decades to make sure that it's worth it. But it should at least last for 20 years to get the most out of your money. You also need to ensure that it's functional and blends well with your entire property too.
To help you make the right choice, we've set a list of all the excellent fence options that you can consider for your home. It's best to continue reading to know which one best suits your needs.
Types of fences
Aluminum fence
Aluminum fencing exudes a classic iron look that appeals to people who want to have an elegant yet simple look. Not only does it add straight and beautiful aesthetics to your landscape, but it also acts as an excellent border for your garden. Installing
Aluminum fencing has that wrought iron look, elegant, appealing, and straightforward. It adds beautiful lines to your landscaping as a garden border fence. Instaling an aluminum fence is also pretty easy and doesn't require much effort to maintain.
Bamboo fence
If you're looking for environmentally friendly and aesthetically pleasing, bamboo fencing is an excellent choice. Bamboo fences are ideal in houses located in warmer clients. You can simply use a bamboo cane and rolled bamboo to create the frames by holding the bamboo poles in place. Bamboos are also easy to grow, making them ecologically- friendly.
Chain link
Another option that you can consider is chain links. Although they may not be your typical material for a fence, they're pretty inexpensive and durable. Even more, they also barely need any maintenance to keep its condition. You can use it to create your property's outline. Then, let the vines trail alongside it to add some beauty to its aesthetics. Chain links are an excellent choice if you want to identify a particular border. It's also ideal for giving your outdoor space a bit of formation. You can even use it on your pets enclosure, too.
Eco-stone fence
Another option that you can consider is an eco-stone fence. Besides having an aesthetically pleasing look, it's also sturdy and environmentally friendly, making it ideal for homeowners who are conscious of the environment. What's great about it is that it resembles a precast stone wall and even comes in various colors such as black and brown. What's great about it is that it's made of 25-percent recycled material, which helps you manage your waste and reduce your carbon footprint.
These are only a few of the materials that you can consider for your fence. There are others more that you can look into to see which one would best suit your home. Remember that aside from its aesthetic value, you need to consider its durability, maintenance features, and function.
This article has been viewed 1,026 times.
Article comments
There are no posted comments.