Arborist Reports and Expert Consultation
Author

Jack Langer

Published

June 4, 2023

Word count

556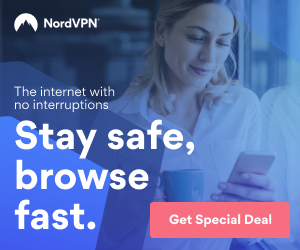 Arborist reports are an essential component when it comes to managing your property's green assets effectively. Certified arborists have the knowledge needed to make informed decisions benefiting overall ecosystem health long term, whether you need assistance identifying potentially hazardous conditions or require guidance regarding best practices tailored towards specific species types present within your landscape. We will discuss the components of a comprehensive arborist report and how these reports can help in tree management planning.
Components of a Comprehensive Arborist Report
A thorough arborist report typically includes several key elements that provide valuable insights into the current state of trees on your property:
Tree inventory: A detailed list of all trees on-site, including their species, age, size, location, and general health condition.
Hazard assessment: Identification of any potential risks trees pose due to structural defects or other issues such as disease or pest infestations.
Maintenance recommendations: Suggestions for appropriate pruning techniques, fertilization schedules, and other care measures to promote healthy growth while minimizing hazards.
Risk mitigation strategies: Proposed actions for addressing identified hazards through targeted interventions like cabling/bracing support systems or removals if necessary.
Future planning considerations: Analysis of anticipated changes in tree populations over time-based on factors like growth rates or environmental shifts (e.g., climate change).
How Arborist Reports Can Help in Tree Management Planning
Incorporating expert advice from certified arborists is crucial for effective tree management plans prioritizing safety concerns and ecological sustainability. Arborist reports can provide numerous benefits in this regard:​
Improved decision-making: Arborist reports enable property owners to make informed choices about maintenance activities or removals as needed by offering detailed information on tree health and potential risks.
Better resource allocation: With a clear understanding of which trees require immediate attention versus those you can monitor over time, you can allocate resources more efficiently to address pressing concerns while still planning for long-term care needs.
In addition to these advantages, engaging the services of a certified arborist for report preparation also ensures compliance with local regulations governing tree management practices. For example, some municipalities may require an arborist's assessment before granting permits for certain types of work, like pruning large branches or removing protected species. To find a qualified professional who specializes in providing comprehensive assessments tailored to your specific needs, consider using online directories such as the *International Society of Arboriculture's Find an Arborist tool.
Maintaining healthy trees is essential for aesthetic purposes and supporting thriving ecosystems within our communities. By leveraging expert insights provided through arborist reports and consultations, residential homeowners and commercial businesses can contribute positively towards safeguarding these valuable green assets well into the future.
A comprehensive arborist report is a valuable tool for tree management planning. It would help to consider it when deciding on the best course of action. Choosing the right tree service provider in Abbotsford requires careful consideration, as it will ensure that your trees are cared for properly by experienced professionals.
Key Thought: Arborist reports are crucial for effective tree management plans prioritizing safety and ecological sustainability. These reports may include a tree inventory, hazard assessment, maintenance recommendations, risk mitigation strategies, and future planning considerations to help property owners make informed decisions about their trees. By incorporating expert advice from certified arborists through these reports and consultations, homeowners and businesses can contribute positively towards safeguarding valuable green assets in Abbotsford, BC.
This article has been viewed 352 times.
Article comments
There are no posted comments.