Centipede Grass: The Best Weed Killers
Author

Ricky Luttrell

Published

April 29, 2021

Word count

325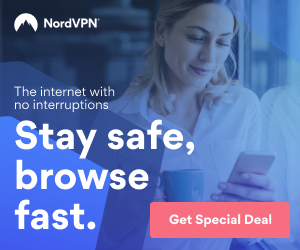 Centipede Grass: The Best Weed Killers
Centipede grass is a popular choice for homeowners in the Southern and Southeastern portions of the United States. Centipede grass loves heat, humidity, and plenty of sunlight. Six to seven hours of sunlight per day is optimal for Centipede lawns. Like most lawns, Centipede grass lawns will encounter some of the most common broadleaf weeds during the Summer growing season. Selecting the proper herbicide to combat weeds is an essential choice for homeowners and lawn enthusiasts alike.
Pre-emergent Herbicide
Applying a pre-emergent herbicide to a centipede lawn is the first step in eliminating summertime weeds. Pre-emergent herbicides prevent weed seeds from germinating in the soil. A weed cannot grow if the seed does not have the opportunity to germinate. Every weed that is prevented from growing is one less weed that will need to be killed in the Summer. Prodiamine is a popular pre-emergent herbicide that can be used in Centipede lawns. Prodiamine will prevent more than one hundred common broadleaf weeds from taking root in Centipede grass.
Post-emergent Herbicide
Once pre-emergent herbicides have worn off, weeds will begin to take root and grow in the lawn. Once weeds are spotted in the lawn, post-emergent herbicides will need to be used to eliminate them. Post-emergent herbicides will not prevent weeds from growing but will kill developed weeds to the root. The post-emergent Hebrides come in either granular or liquid form. Trimec herbicide is an effective and affordable herbicide to kill weeds in Centipede lawns. Trimec is designed to kill over two hundred broadleaf weeds without hurting Centipede grass. Trimec is a combination of three popular herbicides: 2, 4-D, Dicamba, and MCPP-P. The combination of three very potent herbicides is what gives Trimec its superior killing power. Trimec herbicide is a liquid and will need to be diluted in and applied with a sprayer.
It is important for homeowners to always follow safety and application guidelines when applying chemicals or herbicides.
With a love of gardening and landscaping, Ricky has always enjoyed sharing gardening advice. Ricky contributes to multiple sites including Lawn & Petal. More information about the best herbicides for Centipede grass can be found here.
Article source:
https://articlebiz.com
This article has been viewed 944 times.
Article comments
There are no posted comments.