Tree Service
Author

Emmanuel Orta

Published

June 18, 2021

Word count

516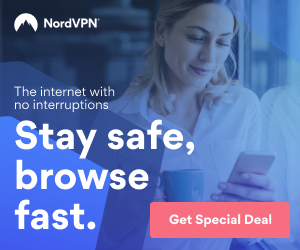 Primary Factors To Consider When Choosing A Backyard Tree
When choosing the right tree for your yard, any decisions made without much thought can often lead to years of regret. Keep in mind that trees, when properly managed, can grow more majestic generation after generation. But others tend to create years of problems, from dropping messy fruits to issues with overgrown branches. That's why it's best to take your time when choosing the right one for your outdoor space.
Planting a tree is a considerable investment that can affect your landscape's future. So, you must choose one wisely, especially if you want to improve your outdoor space. Here are a few criteria to help you find the perfect tree for your yard.
Pointers to consider before you buy a tree
Growth detail
One of the most crucial steps you need to take is looking at the tree's details. When choosing a tree, you need to find the one with a straight trunk. To check this, you can lift the tree out of the pot and check its roots. If you notice that their roots are twisted, then it's best to put the tree back since it'll be difficult to straighten the roots or let them grow outward. Also, choose a tree that doesn't have any scar or nasty wound since you'll want it to focus its energy on growing instead of recovering from any injury.
Property constraints
The next factor that you need to consider is the existing constraints or possible limitations within the property. It can either be the available space in your yard or the tree's possible proximity to the underground pipes. It will be best to consider the overhead power lines' location and the local ordinances within your neighborhood. Thinking about these considerations can help you find the tree that'll suit your needs a decade from now once it reaches its maturity.
Root structure
It's not only its foliage or its height that you need to consider when buying a tree. You need to think about its root structure, too. Keep in mind that when you're planting a seedling, you need to avoid putting your tree excessively close to a structure or any space with a brick patio to prevent the roots from pushing it up.
Care requirements
When choosing the right tree, you need to ensure that its ideal condition matches your property. For instance, if your tree requires moistured soil, then planting it in a rocky area reduces its chances of survival. Meanwhile, a tree that grows excessively beyond its allotted space may need tree pruning to maintain its sheer size.
It's time to start planting
There's no better time to start planting a tree than now. But before you do so, ensure that you spend extra time planning things before you even place your tree in your yard. Doing so ensures that you'll significantly save time and finances in the future. Also, remember to be consistent with watering, especially in the beginning. It's best to do it daily once your tree has become dormant and has fully established its roots.
This article has been viewed 1,232 times.
Rate article
This article has a 4 rating with 7 votes.
Article comments
Cyril · 1 year ago
This is an excellent article. The primary factors to consider when choosing a backyard tree were quite useful, and I gained valuable ideas from your blog post. Thank you so much. Keep up the good work. www.treeservicesdelaware.com
---
Rose · 1 year ago
Great content.
---