Outdoor Kitchen Ideas Big and Small
Author

David Arroyo

Published

May 6, 2022

Word count

603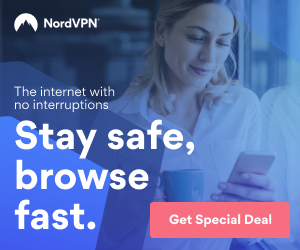 Outdoor kitchens are all the rage. Nothing elevates a patio like an Outdoor Kitchen. Cooking can be a fun endeavor, but cooking outside is a whole new world of fun. In this article we will discuss how you can create an outdoor kitchen that will make you enjoy the outdoors.
Normally people think that outdoor kitchens have to be these huge units equipped with fridges, sinks, grills, drawers and such. That cannot be further from the truth. While a fully equipped outdoor kitchen with pricey appliances can cost you up to $20,000. A basic grill nook can cost you a fraction of the cost, about $2000.
Grill Nooks
A grill nook is a "U" shaped enclosure built with wall blocks. This "U" shaped are will only house the grill. There will be no space for additional items. However, the walls are typically at the same height of the side tables of the grill so in essence they are giving you additional table space. Some people will run a gas line to the grill area, some keep it simple and just use propane.
Outdoor Kitchen Options
There are an abundant number of options available for kitchens. From sinks to coolers the options are quite wide. Let's get into it.
Sinks
Some customers will ask for a sink to be installed within their kitchen. I always steer them away from that option. Sinks require that plumbing be installed. You must attach to the plumbing of the house in order to drain properly. Some customers will say, "can't I just drain it towards the back of the kitchen?" The answer is a defiant NO. Doing that will create a critter problem due to the grease that will be left behind.
Refrigerators
When it comes to a refrigerator for the outdoors the prices can be quite high. However depending on where the placement of the outdoor kitchen is, you can choose to get one built for indoors. If the sun is not directly on it it should be able to perform just as well. However I can only speak to those living in the Midwest.
Coolers
If you can't afford a fridge then a built in cooler is the answer. They are great for filling with refreshments and ice. The cost is very attractive.
Drawers and Cabinets
When it comes to drawers and cabinets I recommend that you purchase ones that are fully enclosed. The reason is that if you purchase ones that are open in the back you will see all the ugly and rough looking stone inside the outdoor kitchen.
Ceramic Grills
Whether you like Comodo Joe or Big Green Egg. Ceramic grills are a widely sought after item for the outdoor kitchen. It's best to not fit the kitchen precisely fir the Ceramic Grill and instead create a wide opening where you can replace it with the grill of your choice. The plus is that you can take the grill with you. You will not be able to take the metal grill as that would be considered a built in feature.
Grills
When it comes to grills, the prices can vary greatly. No need to go bonkers with it. A budget of $2.500 should suffice. Don't be surprised seeing the same size grill go for $10K.
Outdoor kitchen can add a certain level of cool to your patio. But I hope this article showed you that you do not have to spend 20L on an outdoor kitchen. You can choose to create a space for the grill and still create a kitchen feel. Best of luck to you on your Outdoor Living Space dreams.
David Arroyo of Strictly Stone started laying brick patios as a summer job in high school with his father. He went on to study design at the Illinois Institute of Art which allowed him to further develop his expertise and to enhance his artistic eye. To date, David has well over 1,000 brick paving projects under his belt.
Article source:
https://articlebiz.com
This article has been viewed 651 times.
Rate article
This article has a 5 rating with 1 vote.
Article comments
There are no posted comments.