5 Reasons To Call An Arborist
Author

Jennifer Lee

Published

July 13, 2022

Word count

649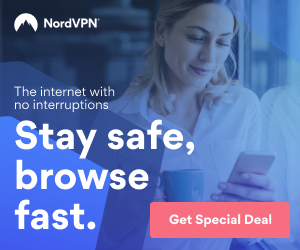 Tree branches blocking utility and power lines. Leaves falling everywhere.
When you just want to relax and enjoy the view of your lawn, but have to encounter things like that is quite overwhelming, especially when you don't know how to deal with it effectively.
Indeed, tree works are not something you can attempt to DIY or just google out. It is dangerous, and the work scale is extensive. Hence, it requires the expertise of arborists. They specialise in tree care, from proper planting, maintenance, and removal.
Wouldn't it be nice to have a professional doing all the crafty work for you? Let your children run all around your lawn or play football with your friends without an inch of worry!
Find a reliable tree services company, like Sydney's go-to tree services buddy, Trees Down Under, that's been in business for decades now and hire an arborist to do your tree works, including green rubbish removal!
Still feeling iffy about it? Here are five reasons why calling an arborist is the best and only option.
Tree care experts
Don't worry about the exhausting tasks of gardening and tree work because you can rely on an arborist to do them for you. Arborists are properly trained and experienced professionals specialising in tree care.
They are skilled at many more things when it comes to tree care:
Plant and soil biology
Tree species identification and diseases and pests control
Tree planting, maintenance, pruning, and removal
Operating appropriate equipment
Tree climbing, safety work practices and first aid
With this list, you'll definitely want to call the nearest arborist in your town to tend to your tree requirements.
Specialised care for each tree
You might think that all trees require the same needs — like a one-size-fits-all. That's where you are wrong. Different kinds of trees have different maintenance requirements. Some trees must be pruned at a certain season, and some are pruned just after blooming.
With their knowledge and expertise, you can rely on arborists to determine and provide specialised care for each unique tree. When their unique needs are met, they will undoubtedly grow healthier, stronger and more beautiful.
Catching tree diseases early on
We may never realise that our trees are infested until it's too late. Most of these diseases are fast-growing, and if not caught early, removing and cutting down the entire tree might be our only remaining option. Well, we clearly don't want that!
An arborist can identify diseases from each other. Hence, they can provide proper diagnosis and appropriate solutions.
Safe tree work
Like any other industry, working in arboriculture requires properly trained professionals. They use appropriate tools and equipment when conducting tree works. Whether you need them to cut down huge trees, perform tree rubbish removal, or cut away weak branches, they have just the right tools to effectively do the job with minimal damage to neighbouring trees and properties.
Before doing any work, a certified arborist always has a plan. They assess and conduct careful site and tree inspections first to reduce accidents.
They make our property look good
Arboriculture is also an art. An arborist is a profession that includes perfectly shaping a tree or a shrub through proper pruning. They know exactly what to do to achieve a much better structure and shape for the trees without damaging them. They are also equipped with general landscaping skills.
Moreover, trust that they wouldn't leave your lawn without performing green rubbish removal. After all, arborists care about your property's overall look as much as you do.
Not all doctors know how to landscape, right? But a tree doctor certainly does.
Remember, healthy trees are an investment. A poorly-maintained one can pose a threat to people and properties. Also, tree works are dangerous and shouldn't be taken lightly. Hence, calling a certified arborist is a must!
Jennifer Lee is a content specialist at Trees Down Under, a leading Sydney tree removal company. She enjoys creating informative and creative content that helps inform her customers about all aspects of trees and their proper removal.
Article source:
https://articlebiz.com
This article has been viewed 466 times.
Article comments
There are no posted comments.