Sexual assault. Repression, unequal treatment, what do women experience throughout their lives? Inequality
Social Issues → Women's Issues
Author

Anastasia Kopiyo

Published

March 5, 2022

Word count

1,896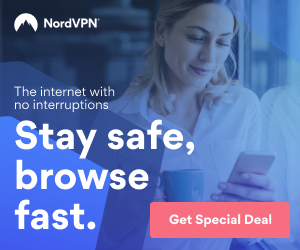 Sexual assault. Repression, unequal treatment, what do women experience throughout their lives? Inequality
For thousands of years, it's not a big mistake to say that China has basically been a male-dominated society. It is a generally known fact that male is the primary sex and female is the secondary sex.
What will a woman face in her life under such circumstances?
In 2018, the BBC made the documentary; She Said: Moments from A Woman's Life. It was a series of eight 15-minute episodes, covering such injustices as sexual harassment in the workplace, marital rape, the exploration of orgasms and sexuality, curfews for women, and so on.
We selected three stories: coercive sexual assault, awakening of sexual desire, and unequal policies to tell the seemingly normal social environment: what might a woman experience in her life?
Sexual intercourse under duress
Dolma (not her real name), an ethnic Tibetan living in China, went through a failed marriage in 2007. Dolma is not out of the shadow of the misfortune of her last marriage. Although she goes to and from work on time every day, she is still very unhappy and even depressed.
By chance, Dolma met Dhondup Wangchen, a director in the Tibetan community. Although the director is not very handsome, since Dolma is still in the shadow of love, Dhondup Wangchen's humor gives Dolma some hope.
Women are emotional animals, for a woman just divorced, her emotional world is actually very fragile. At this time, if there is a humorous man, it is easy to enter her heart.
Moreover, a newly divorced woman, if not completely devoid of expectations, has magnified expectations for men and husbands. Additionally, since most people experience a "sense of relief" after undergoing a divorce, it could be argued that she also had the same feeling. That she felt at the time that she had finally left her failed marriage and was free.
The appearance of Dhondup Wangchen makes Dolma get her hopes on love high again. At the beginning of this period of acquaintance, two people are very happy.
However, Dolma later found out that Dhondup Wangchen was actually a hypocrite. Before he met Dolma, he was married to another woman and had four children.
Only then did Dolma discover that she had been deceived by Dhondup Wangchen.
Sensible Dolma decisively put forward to break up, and very firmly cut off their contact. Dhondup Wangchen originally wanted to pursue Dolma, but was jailed for a serious criminal offense.
Dolma lived quietly for seven years, during which time she started another family.
Dolma's sad story should have ended there, but the tragedy did not end there at all. This is just a pause before a storm.
In 2014, Dhondup Wangchen got Dolma back after he was released from prison. At first, Dhondup Wangchen tried to trick Dolma with his clever words, but Dolma didn't believe him.
A criminal who abandoned his wife and children, Dolma thought, could not be believed.
Dhondup Wangchen began to show his most vicious side when he found out that his trick had been discovered. He threatened Dolma with her child and her job that she must meet or he would do harm to Dolma's child.
For the sake of the child, Dolma dare not call the police. Moreover, Dolma's family was already very happy, and she was afraid of losing it again. Dolma chose not to tell her current husband.
When they met for the first time, Dhondup Wangchen mentioned that he needed money on the phone. Dolma had prepared some of the cash and was about to give it to Dhondup Wangchen when the tragedy struck.
Dolma was sexually assaulted by Dhondup Wangchen.
Dolma did not want to meet Dhondup Wangchen at all. She did not want Dhondup Wangchen in her life. However, under Dhondup's threats, Dolma, she was helpless and no matter how unwilling she was, had no choice but to yield for the sake of her child's safety.
Having already experienced a failed marriage, Dolma attaches great importance to "happiness" and "family". Her family has long been an integral part of her life. Dolma's life was plunged into darkness after she was sexually assaulted by Dhondup Wangchen. She had wanted to be silent because she wanted to protect her child. And she doesn't want to lose another family.
Dolma felt "dirty" after being sexually assaulted by Dhondup Wangchen. She says she feels dirty every day. She would play the incident over and over again in her mind. This feeling of helplessness and shame once made Dolma want to commit suicide.
There was a time when she had nightmares every night. When waking up from the dream, with tears in her eyes. For some time she did not dare to sleep, fearing that the darkness would bring her misfortune all over again.
This is a normal woman's reaction to being sexually assaulted.
She already felt like she was missing, that her body did not belong to her. Dolma suffered severe psychological trauma from the sexual assault.
At this time, however, Dhondup Wangchen was acting as a "human rights fighter" around the world. "He spoke about human rights in front of the whole world, but he insulted me," Dolma said in the video.
Yes, Dhondup Wangchen is a total hypocrite.
A woman who brought her to orgasm
1961, Liverpool, USA, on the eve of the sexual Revolution.
Linda, an office worker, was never allowed to talk about sex by her mother, who thought it was dirty. The surrounding environment is full of repression of "sex". Living in such an environment, Linda had to suppress her desires.
It all started over lunch with my colleague PAM.
"Have you ever had an orgasm?" PAM asked Linda.
Startled, Linda warned her, "This is not what women talk about."
PAM ignored her, of course. She slowly pulled a cigarette out of her bag and said, "I've never had an orgasm, either, until a week ago."
Hearing this, Linda remembered: "For as long as I can remember, my hands would swim below my waist, but after a few seconds, they would stop."
She feared becoming what her mother called a "modified product."
Linda vacillated between taboo and desire. She tried to ask PAM how she had an orgasm. The answer somewhat surprised her: PAM's orgasm did not come from a man, but from a woman, Vera.
Vera works with Linda and always looks cool. Vera approached her cautiously and accosted her. Finally, near the end of the day, Linda received a note: 7 p.m., meet me on the bridge.
That was the night Linda had her first orgasm.
First the kiss:
Then the touch:
Then, as her hand slowly slid down, Linda felt happier than she had ever felt before.
When it was over, Vera said, "Isn't it nice?"
"Thank you for this great honor," Linda said.
Women can have orgasms without the help of men. This means that women have more freedom over their bodies.
In society, labels such as "good girl" and "virgin complex" are nothing but excuses and plots to better control women. Unfortunately, most girls have to "follow the rules" of growth, in the dogmatism and discipline to become a good child in the eyes of the world.
But behind the scenes, they were forced to give up their rights. In fact, when women realize their needs, they may find that vaginas are really beautiful, just like flowers.
Tonight, I'm gonna take this night back
In 1997, women were the target of a sickening murder in Leeds, England. The local government imposed a curfew on all women in the city, asking them not to go out alone at night. If you want to go out, you must be accompanied by a trusted male.
In response to the police curfews, local women staged Britain's first "anti-curfews", a return to the night march.
Why the "Back to night" march? An adolescent girl questioned.
That night, the police knocked on the door.
When the girl opened the door, she saw the policeman standing on the steps and said, "I'm going door to door to remind women that there have been six murders."
Before the officer left, he left her a copy of the flyer and said, "Call if you have any questions."
The girl asked on the spot: you issued the curfew order, for whom?
The policeman replied, we advise women to stay at home after 9pm and do not leave unless necessary. If you do go out, make sure you have someone with you, a man you know, a man you trust.
The girl continued: Why, what did the woman do wrong?
The policeman gave her an unexplained smile. "Honey, we don't want to get out of control anymore. Now the killer has started targeting innocent girls, not just prostitutes."
The girl asked: aren't prostitutes innocent women? Are they society's dirty little secret? Why was the media silent after the first prostitute was murdered? Why do these women deserve to die more than "innocent" women? Why aren't men who buy sex insulted?
The police have to take care of themselves.
In the name of "it's for your safety", women have to pay the price for their inability to handle cases.
How can women be grateful when their freedom to travel at night is denied?
When the whole society is concerned about an extremely vicious murderer, does anyone notice another thing -- domestic violence.
Who was more fearful of the night than the husband beside her who always shook his fist at her?
Finally, the girl said, If I ever have a daughter, I will hold her head high and feel the world. Hope her nine o 'clock at night is beautiful, no fear, the night is wonderful.
We hear a lot of that on social media these days. "You are sexually harassed because you dress scantily." "You are a girl and it is dangerous to go out at night." Society portrays women as "victims", but does not tell men to learn to respect women and learn gender equality.
As the girl said at the end: "If they can't go out and look at the stars, what's the point of teaching them to chase the stars?"
March 8 is International Women's Day. Over the past 100 years, the feminist movement has been surging, and women have gradually ceased to be parasites and made important contributions in the political, economic and social fields.
In 2019, the World Economic Forum released its Global Gender Gap Report 2020, which found that in areas such as health, education, the workplace and politics, men and women struggle to achieve gender equality at birth.
China ranks 106th in gender equality, down three places from 2018.
There is still a long way to go for equal rights. How can women make efforts to narrow the equality gap between men and women?
In her book; Lean In, Sheryl Sandberg has advice for women:
"I hope you find true meaning, fulfillment and passion in your life. I hope you survive the difficult times ahead with greater strength and determination. I want you to balance your life and keep your eyes open. And I want you to be aggressive, to be committed to your career, to take over the world."
And we believe that women work together. In the future, gender will no longer prevent women from seeking their own identity, and women will be liberated in a real sense.
Anna is a writer who has interestes in Non govemental organisations and working with women
Article source:
https://articlebiz.com
This article has been viewed 711 times.
Rate article
This article has a 2 rating with 2 votes.
Article comments
There are no posted comments.