The hard truth behind this world people see as: "a dream." (Women)
Social Issues → Women's Issues
Author

Kaylan Colman

Published

March 20, 2022

Word count

564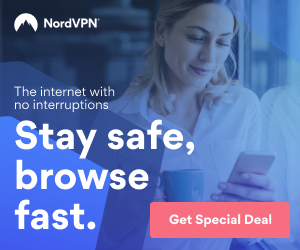 Don't we all love the people who think that the world is a dream? Well don't be shocked, but that's not how it works fellow believers. On the basis of stats and explanation I will share my vision of the world with you.
Of course I'm not here to tell you what to do, I just want to make people realize that not everything in this world is just pink and purple.
Here and there, you can see goodness that shines through the darkness, but that doesn't mean that the darkness has faded away. The way Women and children are treated makes me feel deeply sad. Let's discuss those two things first.
This world doesn't only know shocking truths. There are worst things yet to discover. But the things that shock even me the writer of the article are women.
Women rights were first heard of in the 19th century and 100 years later, even then not respected. When I watched the news from nowadays, the only thing that hit my heart right in the middle is raping. Don't feel bad because you said the word. It's the hard truth of today. When you think of how crazy someone can be just by thinking and organizing a raping. That's one of the moments when I ask myself: "Where are we going?!"
I honestly think that women should get a medal these days. When you live as one you have to be careful everywhere. knowing what can happen to you, I think you are very brave coming outside and living your life like any other. I'm not a woman and still…I'm the one to realize it!
Did you know that 2/5 women ever had to deal with physical and sexual violence and that 1/6 women once dealt with raping which is 16%. 16%!! In my country at least 8 women have got this issue once a day! By hearing this I'm sure I ruined your day, but isn't a ruined day nothing compared to a ruined female life? I remind you that I'm not an expert but why don't you go ask a woman in a neighbourhood what raping must feel like. I'm very sure you want to know it!
Did you know a woman is human, for those who haven't realized that they are not an object!
You don't need to be female to support them!
You don't need to be happy when u hurt them!
But with that being said I just can't be done yet. I guess we all have imagination. Well why don't you try to use it and imagine what I wrote about women but then with children. I'd say that dream of yours should be a nightmare by now.
And what do you think of the punishment? Just a bit of jailtime… Do you think that dirtying women and children is forgotten because you had a little fun jailtime?? People deserve more than this sometimes. I go by: "An eye for an eye", Maybe it's just an opinion, but still…
This world isn't good for everyone!
Here you have My vision of things. I deeply hope you will understand the hardness of this world and that people who have been through this don't have to be alone anymore.
I'm new to writing and i wanted to share my sad vision of the world with those who think this world is a dream!
Article source:
https://articlebiz.com
This article has been viewed 757 times.
Article comments
There are no posted comments.