The Effects of Sexual Assault and Harassment
Social Issues → Women's Issues
Author

Ava Boor

Published

August 6, 2022

Word count

911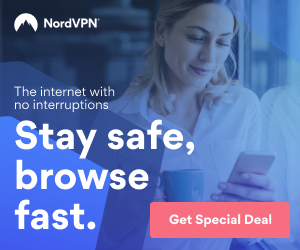 Educational Review
---
The Effects of Sexual Assault and Harassment
Ava Boor
Sexual assault and harassment is a never-ending dotage that women and men around the world suffer from every day. And following these incidents comes great change with physical and mental function. Things such as PTSD, dissociative amnesia, unwanted pregnancy, ectopic pregnancy, sexually transmitted infections, and much more can result from sexual violence. While equally disturbing for men and women, effects and public reaction vary greatly. This article will focus on the adverse effects of assaults on women and how it ramificates sexual drive.
Personal Background
My relationship with this topic stems from the fact that I have had my own experience with sexual trauma. For my life, I've experienced PTSD, depression, dissociative amnesia, and all of these things led me to a point where I tried to take my own life. While I have recovered from these incidents since, the memories still remain and I still, at times, become perturbed by physical intimacy, sexual or not. For those who are struggling, it is not something you are alone in and there are plenty of resources that will aid in recovery and help bring you justice. My plan is to become a sex and sexuality therapist to aid in recovery and provide treatment for those who are struggling. The National Sexual Assault Hotline is: 1-800-656-4673. Please seek help if you need it.
Coming Forward
(The following content is graphic and may be sensitive to some readers. Please read with caution.)
For this survey, I performed a systematic random sample. I began with a random number generator (1-5) in order to randomly select my starting point. I then selected every fifth woman on my list from social media and asked these questions:
"Have you ever experienced sexual assault? AND Do you have a change in your sex drive?"
The responses are as follows…
"I actually have. It took many years to open up about some of them. As a child around 7-9 years old my step father molested my twin sister and myself. We would scream for each other and our mom. She would never get off of the couch to help us. Although he did not ever fully have intercourse with us, he did other terrible things to us. In my older teens, my oldest sister took me to a party and again, it took me years to speak to someone about remembering waking up to being raped. Fast forward to April 4th, 2014, I spent 3 days in Williamsport hospital not remembering what happened to me. I didn't have my own clothes and all I knew was my ex boyfriend had come to my alarm [sic] to get the last of his things. I have no other memories of the night or the next day. I believe the sexual drive was greater because it again took years for me to learn that I equated sex as love. I know better now."
"Well yes to the sexual assault, had an ex boyfriend just want sex and only that, even when I didn't want to or wasn't feeling it. It just felt forced. And yes I feel like I have an increased sexual drive because that's the only way I felt validation because it was so often and went on which felt like forever."
"Yes I have. I've had many times where I've had my ass slapped or boobs grabbed in the hallways and I've had guys just come up and touch me. I've been raped multiple times by an ex of two years and I was raped on three other separate occasions by two different people. I was also molested for the first 14 years of my life. I go through periods of being hypersexual and being sex repulsed."
"When I was 14, I was at my best friend's house, her parents were away so we had access to their open bar. We both started drinking and I got drunk. Her 20 year old brother came home. He took advantage of me being drunk. We were making out and at that point, he took me in their bathroom, locked the door, and sexually assaulted me to the point I lost my virginity without him completely penetrating me. My friend was screaming on the outside of the door for him to open the door and she was pounding and screaming. Finally he opened it. She was so upset with him. I remember bleeding and wondering why. I didn't know at that time you could bleed without being penetrated. I remember him being very frustrated cause he couldn't get it in. I remember also his sister screaming at him telling him he could go to jail for assaulting a minor. It didn't really affect my sex drive, just embarrassed me and made me nervous when it came to getting into a relationship."
"So these are really tricky questions. I have never been attacked but have been raped multiple times while black out from alcohol when I was in high school. I would say my sex drive has increased since."
For these women, it has greatly affected their life, rather it be current or not. Adverse effects of sexual trauma devolve into several types of trauma responses such as guilt, denial, minimization, boundaries issues, lack of trust, lack of safety, isolation, amnesia, dissociation, anesthesia, physical, cognitive, and emotional complications, and other long term reactions.
Bisson, J. I., Cosgrove, S., Lewis, C., & Robert, N. P. (2015). Post-traumatic stress disorder. BMJ: British Medical Journal, 351. https://www.jstor.org/stable/26523549
Welch, J., & Mason, F. (2007). Rape and Sexual Assault. BMJ: British Medical Journal, 334(7604), 1154–1158. http://www.jstor.org/stable/20507301
Brousseau, M. M., Hébert, M., & Bergeron, S. (2012). Sexual Coercion within Mixed-Sex Couples: The Roles of Sexual Motives, Revictimization, and
Article source:
https://articlebiz.com
This article has been viewed 445 times.
Article comments
There are no posted comments.