Empowering Women Through Political Representation
Social Issues → Women's Issues
Author

Christiana Lot

Published

August 29, 2023

Word count

500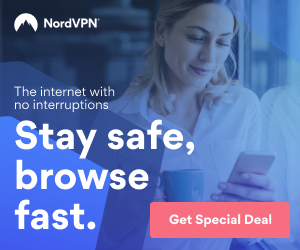 I think it is time to recognize the immense value and untapped potential of women's voices and perspectives in political leadership. When women are given a platform and opportunity to actively participate in policy-making and decision-making processes, remarkable things happen. This does not only lead to more inclusive and diverse societies, but also paves the way to a future where gender equality is truly within reach. So, let's delve into the power of political representation and how we can empower women and girls to be the changemakers our world needs.
First, let me tell you an inspiring story. In 2021, I had the honor of attending a local town meeting where I saw an amazing young woman, Bisola, take the stage. A staunch defender of human rights, Bisola spoke passionately about the need to quickly eliminate human rights in society. Her words echoed in the public and created a wave of support and mobilization. Today, Bisola is the youngest city councilor in the history of our city and is responsible for human rights in our society. Bisola's story is not an isolated incident. Studies have consistently shown that greater representation of women in politics leads to positive outcomes for society as a whole.
According to a World Bank study, countries with greater gender equality in political representation have less corruption, stronger economic growth and better governance. In addition to this, the United Nations has stated that women's political participation is critical to achieving the Sustainable Development Goals, which cover many global challenges from poverty eradication to gender equality.
How can we get more women and girls into politics and create meaningful change? It all starts with believing in their potential and giving them the tools and support they need. Here are some actionable steps we can take.
Education and awareness: Education is the foundation of empowerment. Encourage girls to follow their passion and provide them with quality education. By supporting organizations, which focuses on career development for girls and also help them realize their potential and look to the future with confidence.
Mentoring also plays an important role in developing leadership and inspiring young women to pursue political careers. There are programs, which recognizes women who have overcome tremendous challenges and are powerful examples of resilience and determination. By connecting with mentors themselves or connecting young women with established women leaders, we can foster an environment that encourages political engagement.
Also, It is imperative to advocate for policies that promote gender equality and representation.support initiatives that promote women's political participation and try to break down barriers that prevent them from moving forward. By networking with like-minded people and joining organizations that promote women's empowerment, we can amplify our collective voice and drive systemic change.
Finally, by actively supporting and encouraging women articipation in politics, we can create a world that truly reflects our values ​​of equality, inclusion and progress. Remember that every action counts, whether it's mentoring a young girl, advocating for political change, or simply giving women a voice.
Christiana is a multi-faceted individual who exemplifies the adage "knowledge is power." Driven by an innate thirst for knowledge and a genuine desire to make a positive impact, Christiana continues to leave an indelible mark in her personal and professional endeavors. Her story serves as an inspiration for others to embrace learning, remain curious, and never stop exploring the limitless possibilities life has to offer.
https://articlebiz.com
This article has been viewed 119 times.
Rate article
This article has a 5 rating with 1 vote.
Article comments
There are no posted comments.