Struggling with Stage Fright? Here Are 6 Must-Know Tips
Reference & Education → Writing & Speaking
Author

Dr. Megan Snyder

Published

February 16, 2022

Word count

517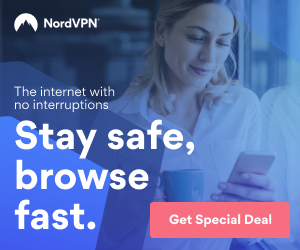 Whether you're a stand-up comic, a musician, a salesperson, or a student, getting up in front of an audience can feel nerve-wracking – even if you have friends and loved ones cheering you on in the crowd! While some nerves are normal, sweaty palms, elevated heart rate, and rapid breathing can be downright unpleasant. Fortunately, there are a few tips you can implement to help ease performance anxiety. To learn what they are, read on!
Tip #1: Practice, Practice, Practice
While practice may not make perfect, practice does make you prepared. Whether you're testing out some new jokes at a comedy club, giving a presentation to your board members, or doing a group project at school, being familiar with your material is essential. (Note: try creating an environment that's similar to what the actual day will be like. For example, if you're going to be standing up, don't practice sitting down).
Tip #2: Visualize Your Success
Do you struggle with self-doubt? Then visualizing your success is crucial. When you're practicing your presentation or performance, imagine connecting with the crowd. Imagine feeling confident at the front of the room. Imagine the audience being receptive and engaged.
Tip #3: Don't Drink Coffee or Sugar the Day of
If you are a coffee enthusiast or sugar fanatic, you may be tempted to indulge in your favorite things the day of. However, these vices can lead to more symptoms of anxiety, like an elevated heart rate. Therefore, it's best to stick to well-balanced, healthy meals that will keep your energy levels consistent.
Tip #4: Invest in Your Confidence
Even if you're confident in your everyday life, getting up in front of a room of people can cause you to feel self-conscious. That's why investing in your self-esteem is so important! One of the first features people notice about you is your smile, so start by scheduling an appointment with a skilled cosmetic dentist near you. Dental professionals like myself love helping patients perfect the look and function of their smiles, enhancing their confidence in the process.
Tip #5: Practice Deep Breathing
Right before they call your name to start your presentation, your nerves may spike. To combat this, take deep, intentional breaths to slow your heart rate down and calm your mind. Start by inhaling for five seconds, holding your breath for five seconds, and exhaling for five seconds. Do so over and over again until you feel yourself begin to relax.
Tip #6: Release Anxious Energy
Has deep breathing not worked for you in the past? Don't worry – there is another way to release your anxious energy: movement. The morning of, go for a run or a long walk to release some of the pent-up energy. Right before your presentation, shake out your arms, gently roll your neck from side to side, and stretch your legs.
Stage fright is completely natural, especially if you are passionate about your message or don't get up in front of people regularly. The good news is that you can use the above tips to stay calm, positive, and prepared!
This article has been viewed 792 times.
Rate article
This article has a 5 rating with 1 vote.
Article comments
There are no posted comments.