Broken Hearts-A Way of Living!
Author

Claudia Evelina Budu Phd

Published

August 23, 2022

Word count

392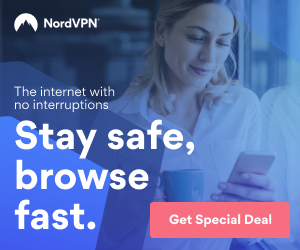 Here I am, stunned, frightened, saying nothing, just praying...
I am praying for the sunny days with few clouds in the sky along with a near calm ocean somewhere in the middle of this Earth!
I wonder who are we and why we are born without commitment to solitude?!
To get back on my feet I always picture my self-smiling, no matter what's inside of my heart and soul.
Nowadays, we are living tough times, in a sense that many of us cannot see anymore what is right or wrong! It is a fury of saying nothing using bombastic words, everywhere in the media... Now we are living those times written in the Bible, before or maybe after Apocalypse, no one is really sure...
Here in this Earth, the same people with stressed or wiped minds, talking about living another day, feeling lost or important, in no particular order!
Nevertheless, in spite of anything else I am still believing in a blue sky with few clouds around, somewhere in the middle of this Earth.
My best years of my life were long gone, which makes me wonder where I have been all these years, why I was hidden from my destiny to show the way to eternal life and freedom picture on my mind in a slow motion fly of a Peruvian condor or like wild horses running near the ocean!
Now after so many years I realized you have been always by my sight... It took only a warm hand shake to realize your soul's blueish immensity of unconditional Love... Welcome to my world!
Broken hearts can always find a way to coop with the past, by letting go of the hard ballast on their shoulder, of anybody else, due to the lack of responsibility and greediness of the people around them: family, friends, acquaintances...
Since childhood, I was used to question myself every night what I did wrong, what can I do better in the following day, so that, I feel comfortable with myself.. Therefore, when I felt safe enough around people, I glue together each and every broken pieces, praying for a new beginning of unconditional love which may enlighten even the darker corners of ourselves.
So, here I am now, full of hope for new beginning in the name of all deities of this green and wonderful Earth!
I am a PhD scientist of Cell Biology and Biochemistry. I like to write about human relationships, making essays, and praying for our new life of love and light here on this Earth. I hope that these writings will arrive to each of you who still believe that each of us has to come to build a peaceful way of living, out of the ordinary... I like music, art, different cultures, monuments and historic sites of our life here on Earth.
Article source:
https://articlebiz.com
This article has been viewed 652 times.
Rate article
This article has a 5 rating with 1 vote.
Article comments
There are no posted comments.