How To Make Connections As An Introvert
Author

Amaya Oswald

Published

December 19, 2022

Word count

488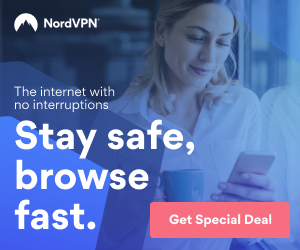 If you are an introvert, you may find it hard to be friendly with people at first. This can lead the person you have just met to wrongly assume that you are not interested in friendship or networking. Because of this, making friends as an introvert is tough, and it may seem like the only way to break out of this pattern is to attempt to be more extroverted. However, there are many ways you can build friendships or networking connections with people you have just met while still being true to who you are. If you relate to the experience of not making friends as quickly as you should, keep reading to find out how to make connections as an introvert.
Don't Be Afraid To Go Deeper
Small talk is an essential skill, but making big talk out of small talk is even more important. The best way to do this is by asking deeper questions about someone's life experiences. For example, if someone tells you where they are from, a way to make a deeper conversation out of this comment is to ask what they like and don't like about where they are from and whether they miss it. Not only does this let people know that you are interested in connecting with them, but it makes the conversation less superficial because you asked about their thoughts and feelings.
Look For What You Have in Common
The key to connecting to people is finding out what someone has in common with you and building a discussion around it. You may have more in common with strangers than you think, and this method will help you connect with people you may have never considered speaking to before.
Go With A Friend
If your friend is more sociable, try going to events with that friend so that you can ease into conversations with others. Your friend can start conversations and you can follow, jumping into the discussion when you're ready. Having a friend nearby might help ease any social anxiety you might feel, too.
Use Your Introverted Ways As A Strength
Adam Connors says in "Clever Ways to Make Connections as an Introvert" that it is important to "evaluate your strengths and what energizes you" and then "leverage this." For instance, a great way to do this is to set up smaller meetings "where you may be more successful in developing rapport with someone." This will allow you to bond closer with a person and make connections as an introvert.
Show People You Care About Them In Other Ways
Showing interest in someone's life through deep questions isn't the only way to show someone you care about them or want to connect with them. For example, bringing donuts to the office or buying presents for the Christmas party is a simple way to help your colleagues discard negative preconceived notions of you.
This article has been viewed 242 times.
Article comments
There are no posted comments.