Story of being Misunderstood
Author

Harpreet Kaur

Published

January 24, 2023

Word count

489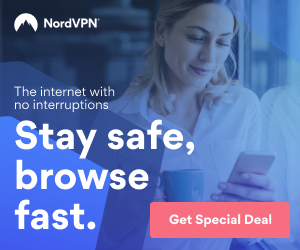 This is my story of being misunderstood. Sometimes I wonder Am I the person who is meant to stay alone. After investing your precious time in a relationship, how hard or easy it would be misunderstood and then end the relationship. Here is my story, The problem with me is that I am depending on my partner to be a source of happiness, do you think it is fair. I realize it now that every individual has their own interests and likes, how can you expect that person to please you every now and then. Then the same time I think that what is the matter of being in a relationship if you cannot expect and depend on your partner for your happiness. That is why I am misunderstood every time by my partner.
He wants me to go travel alone because I really like to explore the world, but I was like How beautiful it would be if we both go together, it is not like I fear of going alone. I think the relationship is healthy when partners share common interests. I am living in a very dull old town at the age of 29, he wants peace, but I think I have enough of peace in my life, I should live life according to what I like. Even though I agree to stay in this dull city, All I am expecting is to travel once a year because as it is dull town, not expensive and I can do lot of savings to finance my trip so does he, I know I am an average person, but it is not like only rich people can travel. Am I asking too much. I think I am being misunderstood. It is like I am begging of what I want in my life. Is it fair, Am I fair to my life.
I realized in couple of weeks after having arguments, having lots of research that it is not that I am being misunderstood, it is about we are misunderstanding our relationship and taking it in a very wrong direction. Half of the time, we are fighting about not able to go here and there rather than enjoying today. I think I am ruining my own well being with this. Sometimes it is very easy to say when you read article, that from tomorrow onwards, I will behave like a practical person, but you cannot snatch your own self being and pretend all the time. The moral of this story is that do not let your relationship come across the feeling of being misunderstood, do not torture yourself, just walk off from there. It might get hard for initial couple of months, but you deserve a life you want. But again, I would like to mention, try to enjoy your company so that you do not give any random person an authority to rule your life the way they want.
I work at a college as a project Assistant. But this article is more related to my person life and How can I help other people who are facing the same situation. I like to research about people problems , how they feel and this article is all real and directly came from my heart. After reading so many articles, I decided to give my contribution.
contact me at hpreet1405@gmail.com
My linkedin profile is https://www.linkedin.com/in/harpreet-kaur-88ab73a8/
Article source:
https://articlebiz.com
This article has been viewed 432 times.
Rate article
This article has a 5 rating with 1 vote.
Article comments
There are no posted comments.