Pledge for Unconditional Love for All Humans
Author

Claudia Evelina Budu Phd

Published

August 26, 2022

Word count

624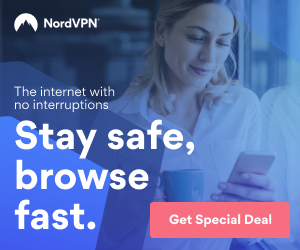 I found out, in the hardest way possibly, that we as spiritual beings, have ties on our Earth for generations and generations… Have you ever found a certain place, that looks familiar to you even though you know for sure that you never been there in this life?
I am sure that at least 75% of us had this feeling! Believe me or not this is very much possible, because we as humans lived on this Earth for generations in different lives and times. This quality of spiritual beings on our Earth is called Reincarnation. There is a hidden registry in the Universe called Akashic Records in which, we as humans have imprinted all our lives. Unfortunately, not all of us can retrieve those records due to the lack of information of the people that were not born here or for the people that have done a lot of damage by destroying different races through the years…Therefore the reincarnations of those people is close to zero. Wonderful as it seems is that, all the reincarnations on the Earth left on our ancestry deep roots of everywhere they lived. Therefore, some spiritual beings might find in the Akashic records that they lived in different continents in different times, for example Japan, China, Africa, Australia or America. It is no wonder that many of us have deep roots in many continents. Why is so important to know this roots in this life. Taking into consideration, that always a very strong relationships of two people can be based of unconditional love, if the roots to the Earth are complementary, having affinity to each other, called also Yin and Yang spiritual power, the eternal masculine and eternal feminine. With that being said, in the New World of unconditional love and spirit's enlightenment, will might be one of the rules beside of Moses rules, to find each other the soul mate in this life for a final emotional fulfillment of each soul in this New World! This Love is heavily protected by the Universal Laws. The emotions are unique and extremely beautiful. In our way to free our minds in this difficult time, it is imperative to find our soul mates somewhere in this world. As I picture this new world that is almost here, all of our spiritual beings should finds ways of living freely under unconditional love enlighten themselves with the holy spirit burning inside in our heart. It maybe not a perfect earth right now, but the people who still hope and believe, in a better life thinking out of the box, older and younger generation together we are all here, proclaiming out dignity and self- determination that the times written in the Bible, as Eden, with Green Earth and Pure water, all our animals around and no hatred, has come. Luckily, there is not Babel tower, nor Sodom and Gomora. Sooner or later this new Earth will provide the lives based on all our ancestral treasures. There is still kind of the domination of some black forces around but if we are proclaiming clearly our status as humans looking better inside of us, praying to Holy Spirit and all the Deities around who have been a light in our existence, teaching us during generations the importance of being together in love and commitment for the benefit of all of us. Nowadays, after so many incidents to separate our souls and existence to Earth, we are demanding the necessity of unifying our souls in eternal duality …We can find in this world an ideal couple, for unconditional love, no regrets of the past, coming from parallel paths, which must intertwine at some point in this present life, the wonderful love that we were born for…
I am a PhD scientist, with a large spectrum of achievements, and a high level of Reiki Master. I am enjoying everyday in a yogi style, meaning no expectations from the people behavior, loving each and every day from the raising of the sun until the raising of the moon, having fun by myself especially during rains... The freedom of the mind and speech is one of my favorite subject.
Article source:
https://articlebiz.com
This article has been viewed 570 times.
Rate article
This article has a 5 rating with 2 votes.
Article comments
There are no posted comments.