Examination of business practices across the GCC in the context of the World Cup
Author

Nabil Makahleh

Published

January 29, 2023

Word count

433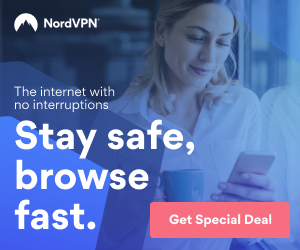 After the successful completion of the World Cup, comparisons between the policies enacted by two key powers in the GCC, the United Arab Emirates and Qatar are inevitable.
As a Harvard graduate, I figured I'd take a business-like approach. It is certainly politics, but the final consumer of politics, economics, and whatever else thrown at them is the public.
The United Arab Emirates went for the quick solution so they could win over Western spectators. The quickest route to success was a full-on embrace of Israel, because whoever pedals with Israel controls the West. The United Arab Emirates (UAE) invested billions of dollars in Israel against widespread opposition from the Arab world.
By allowing former Israeli military to serve on its territory, it jeopardized its own sovereignty in the label of cooperation. Even as it promoted an ideology of openness to the west and to other religions, the United Arab Emirates (UAE) increased its own breaches of human rights. The United Arab Emirates (UAE), presumably a Muslim country, opted to step up its already complicated role in Yemen by inaugurating the largest Hindu temple in a country that supports India's prosecution of minorities.
The UAE has an extended prison sentence for the Uyghurs being prosecuted in China. The United Arab Emirates (UAE) is prosecuting any Arab World affiliates demanding freedom of any kind in order to prevent another Arab Spring.
With regards to the Arab Spring, Qatar has the same goals as everyone else. It is strategic, however. Qatar is seen as an Arab leader because of its successful campaign to win over the hearts and minds of Arabs with its own unique blend of culture and religion placed in public display during the World Cup.
We still don't know what's under there. But Qatar spent billions of dollars on what appeared to be a tournament, but was actually a play to the feelings of the Arabs to assure the support of the people, an achievement worth trillions of dollars.
Qatar has recently gained a reputation as a safe and secure place to do business, while the United Arab Emirates has been tarnished by scandals involving real estate developer Emaar and other investors. Nevertheless, this is all just a clever marketing game, and Qatar will eventually call checkmate on the UAE and convince Saudi Arabia to join.
By taking an ostensibly principled stance, one earns the respect of both allies and adversaries. If you don't have any principles, you'll end up falling for anything. The money donated by the UAE failed to benefit the radical Israeli football squad and will continue to fail.
This article has been viewed 214 times.
Article comments
There are no posted comments.