10 Homemade Sex Games You Can Easily Play At Home With Your Lover
Author

Emily Gray

Published

November 23, 2009

Word count

502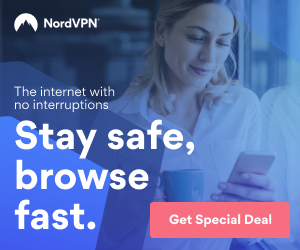 Homemade sex games can be as simple or complicated as you want to make them. But what's better, they can also be as inexpensive as you want to make them! You can play sexy games together as a couple using things that you can find right in your home.
Sexy dice game. All you need is a pair of regular dice, a piece of paper and a pen. Write the numbers 1 through 6 twice on the piece of paper and make two lists. The first list will be 6 body parts, the second list will be 6 actions. Now roll the dice and pair up the body parts and actions according to what numbers are on the dice. Make sure you can tell your two dice apart, marking one for each list.

Sexy card games can be created very easily. All you need is a deck of cards and a good imagination. Change the rules to your particular game, add in some stripping or sexy treats, or even some dirty talk. Personalize and customize it to what you want to try and what turns you both on. You'll have your own fantastic sexy card games in no time.

The stranger game. Meet your partner out at a bar. Pretend that you don't know each other, that you're just meeting for the first time. The night could even end with a "one-night stand" – talk about your own exciting sex game!

Body alphabet. You give your partner a letter and they have to guess what body part you are thinking of that starts with that letter. Be creative and don't just go for the obvious body parts! If they guess it correctly, then you give them a kiss where they want it. If they don't guess correctly on the first try, then they give YOU a kiss.

The kissing game. Similar to the drinking game, this one is played while watching a movie. Decide beforehand what "triggers" in the movie you will use - sayings that are repeated, actions that are repeated, etc. Every time those things are said or done, you get to kiss your partner. Careful, though, all those little kisses may add up to something a little more steamy!

Sexy board games. Turn your board games into sexy games! For monopoly, play as usual, but have sexy treats instead of rent for your properties. For scrabble, spell only sexy words, with bonus points for particularly erotic words. Other board games can be turned sexy by just twisting the rules to include stripping, sexy treats, dirty talking, or whatever works for that particular game.
When you start creating your own homemade sex games, you probably won't want to stop. Not only can you be creative and try some things you've always wanted to try, but you will have fun with each other. It's a great chance to learn to laugh together, as well as get your sexy on! Are you ready to spice things up with your own homemade sex games?
Emily Gray is a Romance Expert with Romantic-Couples-Games.com. She specializes in sexy games, romantic ideas and relationship advice. Check out more of her sexy games, or ask her a question and get some relationship advice.
Article source:
https://articlebiz.com
This article has been viewed 51,063 times.
Rate article
This article has a 3 rating with 194 votes.
Article comments
There are no posted comments.