The Growth of the Australian Online Auction Marketplace
Business → Auctions / Classifieds
Author

Vals Scott

Published

March 8, 2011

Word count

830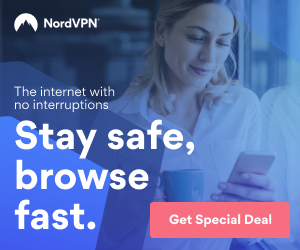 The Growth of the Online Auction Marketplace
It would be fair to say that without the internet, modern life as we know it would not be the same. Thanks to the introduction and implementation of the internet into various aspects of our daily lives, the ways in which we perform and complete a number of our daily and menial tasks have been altered in a way we never thought possible.
Since the introduction of the online auction website eBay in 1995, a vast number of auction sites have developed within cyberspace, offering buyers and sellers with an outlet in which to purchase a bargain or gain considerable profit on their unwanted items. But what many business owners may be wondering is, just how popular is conducting business through this means? Statistics show that in October 2004, eBay was recognized as the 'World's Hottest Company', depicting the website's CEO, Meg Whitman as the most powerful woman in American at that time-even surpassing the level of power associated with power-woman Oprah Winfrey. Since this discovery, the field of online marketplaces has continued to flourish.
The beauty of online auction marketplaces is that anyone who has access to a computer and internet connection can instantly become a buyer or seller within an online marketplace. Unless specified otherwise by your chosen marketplace or place of residence, most online auction marketplaces have a strict over 18's only policy and you can only use the feature of the site by registering beforehand. Registration takes a mere few minutes to become a user of the site, although seller may find that the registration process is slightly lengthier.
The set-up of online auction marketplace platforms consist of three fundamental factors: the company that is providing the online marketplace platform, the sellers who will provide the merchandise to be sold online; and finally, the buyers or users who will visit and browse the site and ultimately, purchase goods from the sellers. In order for every aspect of an online auction marketplace to work is trust in the service and goods that are going to be bought and sold is imperative, in order to encourage buyers to return to the site and help increase the website's overall traffic; and genuine interest in the goods and convenience of the site.
Interest is incredibly easy to analyze as first and foremost, online marketplace websites provide buyers and sellers alike with the benefit of convenience and quick and simple transactions. The introduction of these sites has further developed modern convenience as we are able to purchase almost anything over the web. Whether the buyer lives in close proximity to the seller or not, they can easily purchase their desired goods from the comfort of their own home, with agreed terms regarding delivery and payment. A huge advantage to sellers in particular, is that they are provided with a platform in which to start a business venture, without the need to make any real investment. Buyers are able to browse items freely without feeling obliged to purchase, and are also exposed to a number of unique or even rare items that they typically would not find in a non-virtual outlet. The owner of the site will then benefit from profit that is created through revenue from the fee that the seller pays to it in order to use the site.
From an outsider's perspective, setting up a website such as this may appear to be incredibly easy as its purpose is so brilliant, yet incredibly simple to comprehend. As the site owner is not required to engage in any non-virtual activity including the stocking of goods or delivering goods to the buyer; it is not responsible for the goods sold via the site in anyway whatsoever. However, the initial set-up and maintenance of consumer to consumer website like an online auction marketplace requires exceptional technology. Online marketplaces require specialized software that often, requires frequent updates and will also demand a huge amount of bandwidth in order to cope with heavy internet traffic. In order for it to become successful and have the opportunity in which to grow, it will also require dedication in order to build on its community of users and directory of registered sellers.
The online auction marketplace trend continues to grow as we, as an internet community, thrive on the thrill which comes from easy transactions and a wealth of goods to browse through. Not only can the seller benefit from profit which can encourage their business to thrive, but the buyer may also benefit from a saving on their 'prize'-showing how online auctions have changed the face of online retail. OfferBidz.au is just one of the many exciting and fresh online auction marketplaces to immerge of late. Displaying a wide range of goods and a growing community of buyers and sellers, they are a prime example of how the internet has changed the ways in which modern business works and the endless possibilities the internet holds.
We are a family company based in Melbourne. Our company is also 100% owned and operated.
We strive to give our customers high value for low prices and will continue to do so.
We use the latest software technology and continue to upgrade and improve our services every day.
https://articlebiz.com
This article has been viewed 2,061 times.
Article comments
There are no posted comments.